We specialize in sales, service, rentals, parts and training of all makes and models of material handling and industrial cleaning equipment. Our technicians have extensive knowledge, training and experience whether your equipment is electric, natural gas, diesel or propane powered. You can count on NovaLift Equipment to keep your equipment running in tip top shape because we know that the last thing your business needs is downtime.
NovaLift Equipment Inc. is one of the leading forklift dealers in Toronto, Mississauga, and the rest of the GTA. Over the years, we've built up a strong reputation for providing exceptional customer service and material handling solutions that fit the needs of our customers.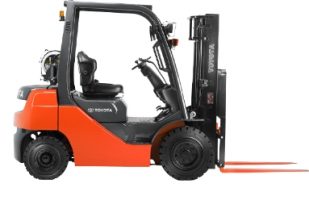 Industrial Material Handling Equipment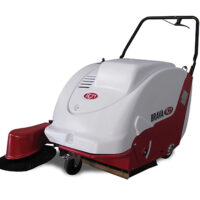 Industrial Cleaning
Equipment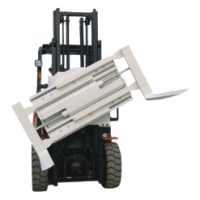 There's a reason why NovaLift Equipment Inc. is considered one of the best forklift dealers in Toronto, Mississauga, and the rest of the GTA. Our priority is to make forklift rental and purchasing in Toronto as seamless as possible by providing exceptional service value to all of our customers. To that end, we deliver on the following fronts:

Material handling equipment breakdowns, maintenance, and repairs can be inconvenient and costly.

NovaLift Equipment knows that not all great things have to come with huge costs.

All NovaLift technicians have vast experience in the material handling and industrial cleaning industries.
Frequently Asked Questions
NovaLift Equipment is always here to help. Feel free to browse through commonly asked questions. Don't forget to
subscribe to our monthly news letter to keep up-to-date on all our industry news, new inventory and sales.
Every business and application is different. The more you use your forklift, the more often you should have it serviced by a trained technician. A forklift that gets heavy use, might require a forklift maintenance visit as often as every month. However, an application with lower usage might require service once every 4 months. As a general rule, manufacturers recommend that you perform preventative maintenance service every 250-300 hours. Be sure to keep a copy of the items inspected on file in case MOL requests that information. If you are unsure of how often you should have your forklifts serviced, give us a call for a Free No Obligation On-Site visit. We will come out and meet with you to discuss the best option for your business.
The Ontario's Ministry of Labour, Occupational Health and Safety Act (OHSA) requires you by law to carry out a safety inspection on all of your powered lifting devices. NOVALIFT Equipment provides on-site forklift safety inspections (Valid for 1-Year) for all your material handling equipment. We also sell driver daily checklist log books to ensure that any possible issues are reported early. Give us a call today to book yours! Novalift Equipment Forklift Safety Inspections
A forklift's age is measured in hours used. For a single-shift operation with an 8-hour work day, the average forklift runs 2,000 hours/ year. The average lifespan of a forklift is 10,000 hours, but this largely depends on the manufacturer as well as how well it is looked after. One very important contributing factor when it comes to how long a forklift lasts is Preventative Maintenance. Planned Regular Preventative Maintenance should always be considered when you use a forklift for your business. Your forklift plays a vital role in keeping your business moving and is a big investment so looking after it properly makes total sense. Give us a call today to book your Free No-Obligation On-Site Visit. We will meet with you, take the time to understand you business and recommend the right Preventative Maintenance Program that suits your business best. It's not as expensive as you think. Give us a call today!
Before shopping for a forklift, it's important to know what your options are and how they align with your material handling requirements. Here's a list of some of the most common types of forklifts:
Electric forklifts
IC (internal combustion) forklifts
3-wheel forklifts
4-wheel forklifts
Pantograph reach trucks
Moving mast reach trucks
Narrow aisle forklifts
Order pickers
Turret trucks
Hand pallet trucks
INTERNAL COMBUSTION AND ELECTRIC FORKLIFTS
Many people have questions about the engines that power their forklifts. Should they use electric-powered forklifts or consider an internal combustion forklift instead?
ELECTRIC FORKLIFTS
Generally, electric powered forklifts will have higher upfront costs compared to IC forklifts, but tend to have lower maintenance costs and a longer operating life. Lower emissions also make electric forklifts ideal for indoor warehouses or enclosed environments. Run times are another important consideration when choosing a lift truck. Because electric forklifts need to be charged to operate, trucks that run longer than one shift eliminate the needs to stop in the middle of a shift to recharge a battery. Some electric forklifts have a 2 shift 1 charge guarantee that ensures 16-hour runtimes on a single battery charge. The benefits include the potential for more productivity from both the forklift operator and lower battery costs.
IC FORKLIFTS
Internal Combustion (IC) forklifts are more commonly used in outdoor applications. They are designed to lift heavy materials. Forklifts have a lift capacity from 3,000 – 36,000 lbs. depending on the manufacturer and  model.
3-WHEEL FORKLIFTS VS. 4-WHEEL FORKLIFTS
Many forklifts are categorized by the number of wheels they have. In most cases, you have the option of selecting a forklift that either has three of four wheels. We will outline the differences below to help you choose the right forklift for your application.
3-WHEEL FORKLIFTS
Three-wheel forklifts have a smaller turning radius compared to four-wheel forklifts, which makes them ideal when working in tight spaces. Three-wheel forklifts have a counterbalance, which allows the forklift to lift heavy loads with just three wheels. Better maneuverability when compared to four-wheel forklifts often make these forklifts ideal for indoor warehouses or work environments where storage space is at a premium.
4-WHEEL FORKLIFTS
When compared to three-wheel forklifts, four-wheel forklifts have better gradeability, or a forklift truck's ability to operate on a slope. Four-wheel forklifts are generally more powerful, have better stability than three-wheel forklifts and can operate with heavier loads. They are also designed to operate on uneven surfaces or surfaces that are not completely smooth. This makes four-wheel forklifts more ideal for outdoor environments, or areas where space is more open.
PANTOGRAPH REACH TRUCKS
Reach trucks are designed specifically for use in warehouse environments. Their name comes from the ability to "reach" beyond their stabilizing legs at great heights. Similar to three-wheel forklifts, they have excellent maneuverability and are able to turn tight corners in a crowded workspace. Reach trucks are categorized into several different areas based on their application, including moving mast reach trucks, and pantograph reach trucks.
MOVING MAST REACH TRUCKS
Also known as moving mast reach trucks, the masts of these forklifts are designed to move horizontally. This makes it easier on operators to reach loads at high heights without having to move the base of the forklift. When correct fork placement is easier, productivity can be greatly improved.
NARROW AISLE FORKLIFTS
Narrow aisle forklifts are also known as narrow aisle order pickers. As the name implies, they are designed to operate in narrow warehouse spaces. Narrow aisle forklifts can be categorized as Narrow Aisle (NA) or Very Narrow Aisle (VNA) forklifts.
ORDER PICKERS
Order pickers are specifically designed for order picking applications and to make the order picking process as simple and cost efficient as possible. Order pickers are typically designed to raise or lower operators to the same level that the load is located. This type of forklift gives operators the ability to pick specific items from a pallet without lowering the contents of the pallet. Order pickers are often categorized based on the heights operators need to reach racks.
TURRET TRUCKS
Turret trucks are very narrow aisle forklifts that allow the carriage to rotate 180⁰ to pick items within warehouse storage aisles. Because the forks of the turret truck can be rotated without moving the truck itself, the turret truck can retrieve items in narrow aisles with efficiency.
HAND PALLET TRUCKS
Also known as manual pallet trucks, pallet jacks and pedestrian-operated pallet trucks. These hand held forklifts are used to transport pallets in storage facilities and indoor warehouse environments. Hand pallet trucks are manually operated and make use of a hydraulic jack to lift a pallet load for transport. Hand pallet trucks are designed for moving pallets at ground level and are not designed to lift loads at high heights or to stack loads on top of one another. They are not typically suited for outdoor environments or uneven surfaces. Hand pallet trucks are small, easy to operate and have a low overall operating cost. All of this makes hand pallet trucks a great addition to any warehouse environment. Give us a call today for an On-Site No Obligation Assessment to recommend which forklift is right for your application.
Common Ways to Check for Wear
Tires play a very important part in the wear and tear of other items on your forklift such as the steer axles.  They are your only part on the forklift that acts as a cushion/suspension because indoor forklifts do not have a suspension system like other equipment does.  One way to check your tires is to see if the rubber on your tires have reached the safety line (a line on the side wall of the tire), it's time for replacement.  Another way to check for tire wear is to have a look at the sidewall of the tire.  Once the rubber reaches the top of the numbering or lettering on the sidewall, the tire should be replaced. We carry all types of cushion tires such as traction, non-marking, poly and rubber as well as a full line of pneumatic tires, both air and solid.  If it is time to replace yours, give us a call today.  It is not as expensive as you might think.
Thinking about whether to rent versus buy a forklift or other material handling equipment? You're not alone. Long-term rentals are increasingly popular with companies both large and small. Here are 12 benefits of a long-term equipment rental and whether it's a good option for your business.
Benefits of Long-Term Equipment Rental
Cash Conservation – A long-term rental costs significantly less than purchasing new equipment. Invest your cash in other opportunities that produce greater profit for your business.
Pay for what you use – Long-Term rental agreements are based upon the expected hours and operating conditions that you will use the equipment. Compare this to purchasing a piece of equipment: you pay 100% for an asset regardless if you plan to use it a little or a lot.
Rental payments are 100% tax deductible – Rental payments are an operating expense and are 100% deductible as a business expense. No confusing depreciation schedules or damaging tax ramifications at years-end.
Fixed payments, no maintenance surprises – Keep your material handling costs free of unpleasant surprises! Long-term rental agreements include regular maintenance as well as unforeseen unexpected repairs, meaning the cost is someone else's  responsibility.
Eliminate your parts and service departments – If you currently own your fleet and maintain it you need mechanics, tools and parts. Increase warehouse and plant space by eliminating the need for stocking parts and providing space to service equipment.
Eliminate obsolescence – Long-term agreements can provide for upgrades should your business change. Don't get stuck with equipment you no longer need due to a change in your business plans.
Keep your credit line clear – Unlike financing equipment, long-term rentals have little impact on your ability to borrow money to grow your business.
Flexible terms and equipment – Whether you need new or used equipment for your operation we can provide you with the equipment you need at the terms you need. From one year or beyond, NovaLIft Equipment can build a long-term rental agreement that meets your business needs.
Preferred rates on supplemental equipment – Long-term customers get preferred rates to fill their seasonal demands.
Eliminate stand-by equipment – Is your fleet larger than necessary to due to break-downs and cyclical needs? Our rental fleet stands ready to supply you with immediate equipment when a need arises.
Renting locks in your monthly rate – Reduce the risk of labor and parts prices increases by fixing your monthly payment now for the term of your agreement.
Generate cash now – Trading in your current fleet can generate immediate cash for operations.
Don't Wait,
Contact Us Today!
What our clients says about us
We needed a rental forklift and at the last minute and we received it within a couple of hours. Thanks for getting us out of a jam, much appreciated.
We needed a rental forklift and at the last minute and we received it within a couple of hours. Thanks for getting us out of a jam, much appreciated.
I have dealt with numerous forklift service companies over the years, however, none as professional and courteous as the staff at Nova Lift Equipment. Thank you for all your help and looking after all our equipment.