As the GTA's leading dealer for forklift equipment, Novalift Equipment Inc. is proud to carry Noblelift Canada Inc. forklifts and other industrial equipment.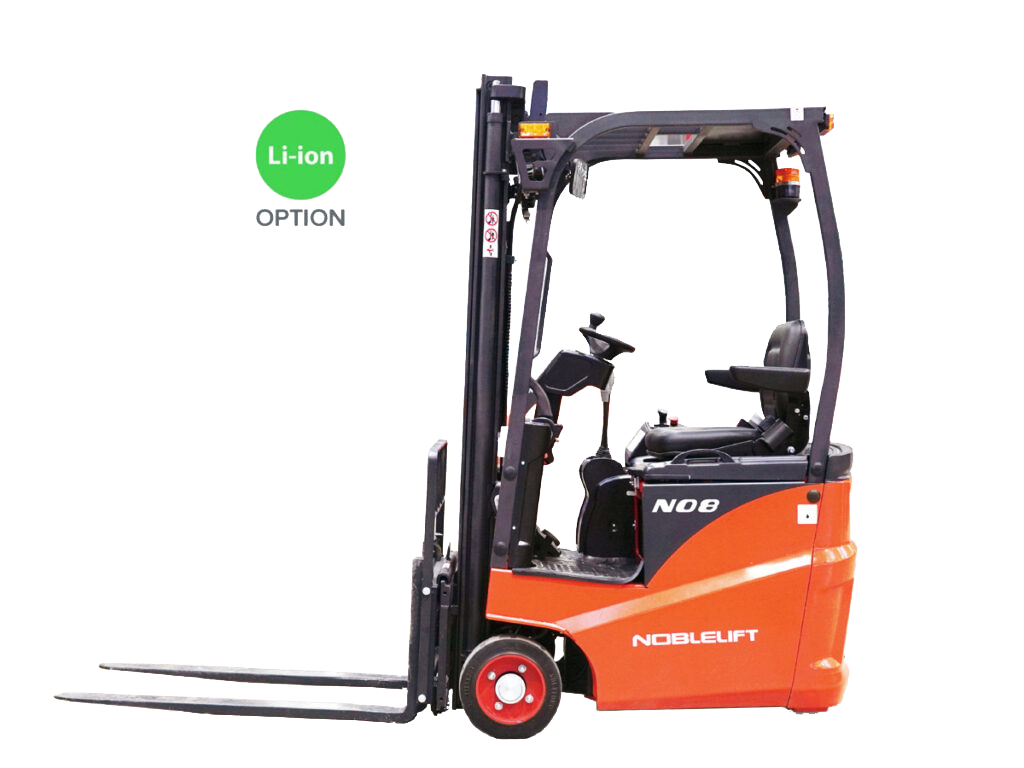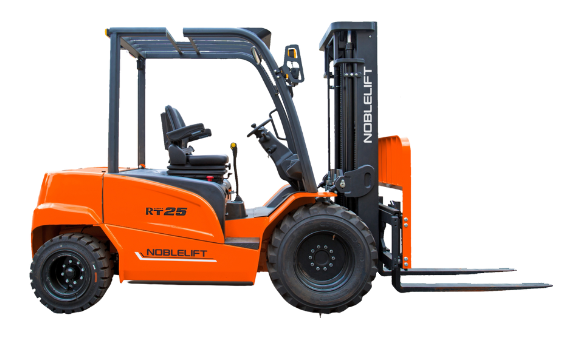 Noblelift forklifts are the global leader when it comes to manufacturing forklifts and other electric material handling equipment. They require less maintenance than other types of forklifts, have low emissions and noise levels, and can help you increase productivity.
Noblelift Forklifts We Carry
At NovaLift Equipment Inc., we carry the full lineup of Noblelift forklifts, including their world-renowned lithium-ion forklifts which are cost-effective without sacrificing load capacity.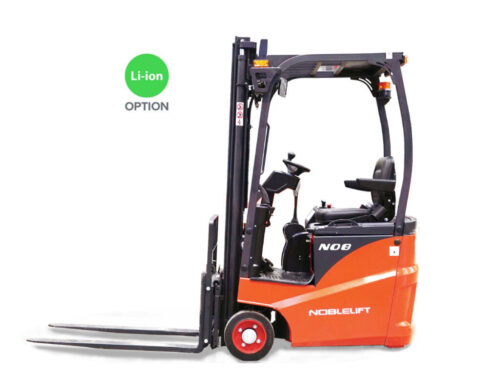 FE3R 08/10/12 N, 3 Wheel Rear Drive
Compact and flexible and ideal for virtually any job. It comes in three different load capacities ranging from 1,550 lbs. to 2,330 lbs.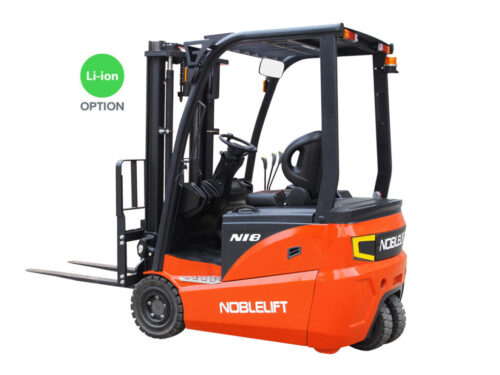 FE3D 16/18/20 N, 3 Wheel Double Front Drive
With a three-wheel electric counterbalance and lithium-ion option, this versatile electric forklift fits in almost any space. It comes in three different load capacities ranging from 3,220 lbs. to 4,000 lbs.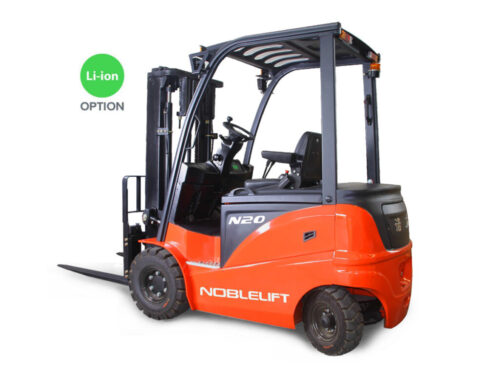 FE4P 16/18/20/25/30/35 N, 4 Wheel Electric Forklift
Ergonomically-designed, this forklift is reliable, easy-to-maintain and comfortable to ride. This four-wheel forklift has load capacities ranging from 3,200 lbs. to 7,000 lbs.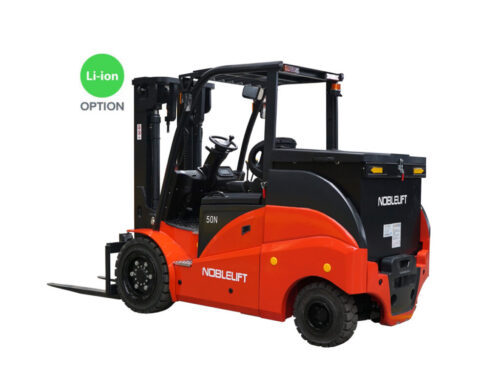 The ultimate in the N series, this forklift truck has a capacity of one ton. This is ideal for big jobs, indoors or outdoors, even at night with its whole-vehicle LED lighting system.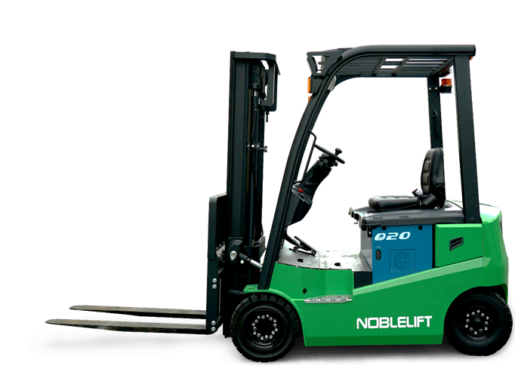 FE4P 16/20 Q Li, 4 Wheel Electric
With 3,200 lbs. to 4,000 lbs. of load capacity, this fully-electric, counter-balanced 3-wheel forklift is the perfect light-duty forklift truck for small spaces and a world of applications.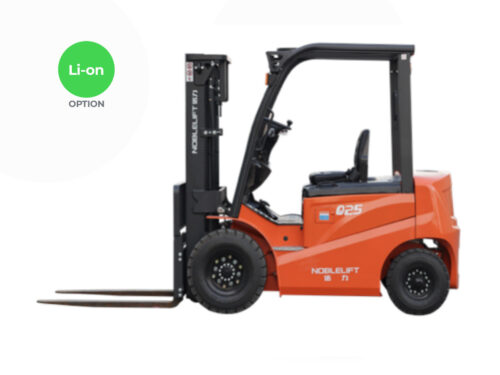 FE4P25-28Q, 4 Wheel Electric
With optional li-ion, this forklift truck boasts load capacities of 5,500 lbs. to 6,000 lbs. along with two-way proportional hydraulic control valve standard and adjustable performance parameters.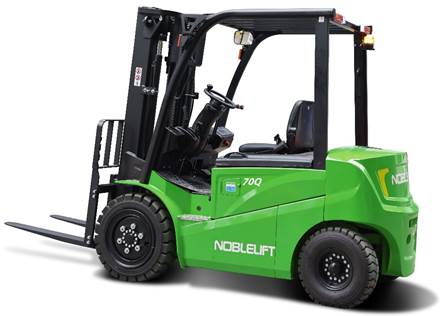 FE4P 30/35 Q-Li, 4 Wheel Li-iron Electric Forklift
This highly-efficient electric lift truck has load capacities of 6,000 lbs. to 7,000 lbs. and includes a fast-charging lithium-ion phosphate (LFP) battery.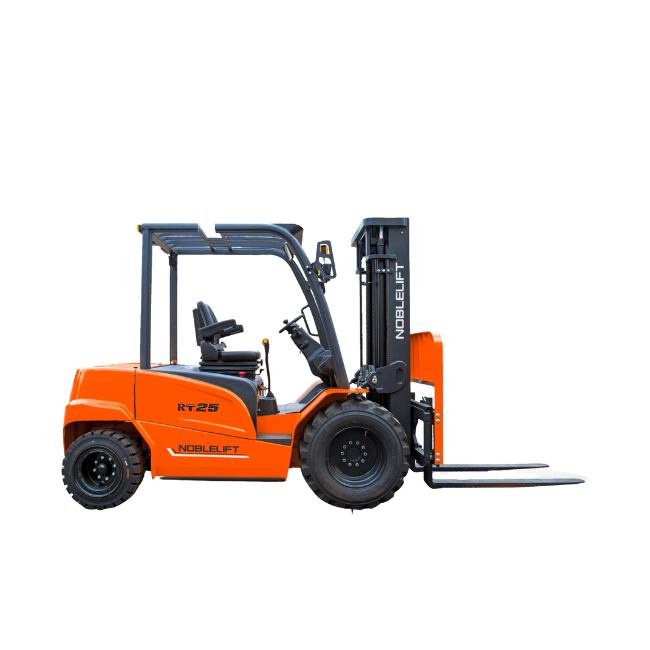 FE2RT 18/25 Li, Electric Rough Terrain
The latest in technology, this forklift truck is designed for rough terrain applications. It charges in less than two hours for maximum efficiency.
Don't Wait,
Contact Us Today!