Industrial Material Handling Equipment
NovaLift Equipment Inc. offers a wide range of top-of-the-line material handling and industrial floor cleaning equipment to suit your needs. Our material handling equipment includes counterbalance forklifts, walkie pallet truck, cherry/order picker, and dockstocker. Ask our expert technicians which equipment is the right choice for your specific needs. We'll work with you, our valued customer, to get your equipment working again. Our goal is to get your business back in business in as little time as possible! We'll keep you informed throughout the process so you know when your equipment will be back in working order.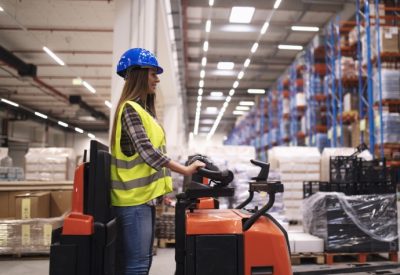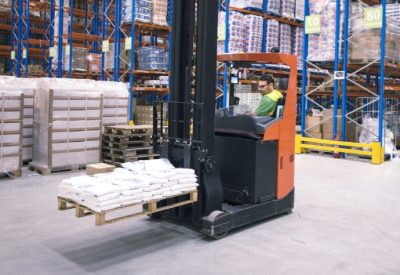 Industrial Cleaning Equipment​
NovaLift Equipment Inc. provides a full range of state-of-the-art industrial cleaning equipment that's ideal for a variety of workplace environments. Whether you're looking to rent, finance, lease, or purchase high-quality precision-cleaning floor sweepers or scrubbers for your jobsite, NovaLift Equipment Inc. has just the right machine for your needs. We also service every type of industrial floor cleaning equipment and offer very competitive pricing. Industrial floor cleaners aren't just more efficient and thorough than your average mop and bucket, but they can also be used to dry and buff your floors post cleaning, thus reducing the risk of on-the-job injuries for your crew. Safety training on all floor cleaning equipment is also provided.
NovaLift Equipment Inc. is dedicated to helping you find the right forklift and material handling equipment for your needs. We provide a variety of outdoor and indoor material handling and aerial lifts (straight booms, scissor lifts, articulating booms). Our affordable rental packages give you the flexibility to rent forklifts on a daily, weekly, monthly, or long-term basis. Simply tell us what you need, and our expert technicians will recommend the best equipment for the job. We'll also demonstrate the proper and most efficient and effective methods of using the equipment. Our team is here to answer your questions in person, via email, and over the phone, so don't hesitate to contact us!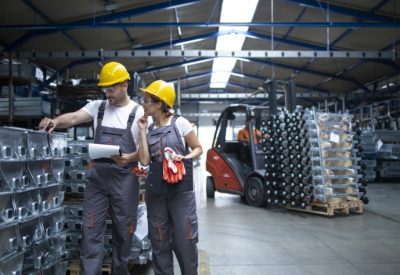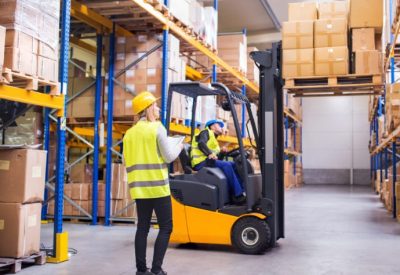 Forklift Repair, Service, and Maintenance
With NovaLift Equipment Inc., you can rest assured that your material and merchandise handling equipment will always be in good hands. Our qualified and certified technicians will work hard and efficiently to ensure that your machinery is repaired and in tiptop condition in no time. We understand that equipment repairs can disrupt your operations. That's why we aim to service your machinery within a reasonable timeframe and keep you updated through every step of the process. Our goal is to help you minimize your downtime, so that you can get your equipment back to work immediately. We'll always make sure to keep you in the loop during the repair, service, and maintenance process so there are never any surprises. Repairs and maintenance service can range from simple cleanings to more complex diagnostics and part replacements.
Forklift Training Programs and Certificates
At NovaLift Equipment Inc., workplace operation safety is very important to us and we want to make sure that all of our clients are completely comfortable operating this type of equipment regardless of experience level. That's why we offer extensive onsite training programs and certifications to all of our clients. Our goal is to teach your crew basic operation protocols and safety standards, so that you can minimize risk of injury on the jobsite. Forklift training isn't just a one-time occurrence, however. Since workplace safety standards are constantly under review and updated on a regular basis to maintain high employer accountability and lower the risk of on-the-job injuries, we offer ongoing training sessions to all of our clients. We also offer a complete driver safety and operation training program that gives your forklift operators the essential job-related skills they need to perform their tasks safely and efficiently.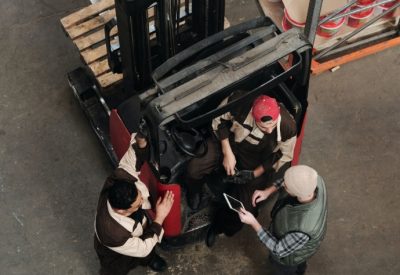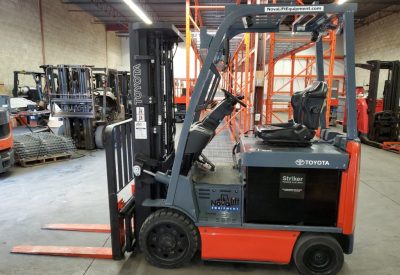 Forklift Parts, Sales, and Rental
Whether you simply need to replace a part or purchase, lease, finance or rent a forklift, our expert technicians and staff at NovaLift Equipment Inc. can help you make the appropriate selection for your specific needs. We'll take the time to understand your business, get an idea of the type of materials you'll be transporting, and even scope out the size of your warehouse, so that we can recommend the right choice of machinery for the task at hand. At NovaLift Equipment Inc., we firmly believe that choosing the right material handling equipment makes all the difference when it comes to getting each job done right, safely, and on time. Our skilled technicians have the experience and knowledge to help you make the right industry-applicable material handling selections for your operations.
Don't Wait,
Contact Us Today!