Forklift Rental Toronto
NovaLift Equipment Inc. is committed to offering top-quality industrial products, rental services, repairs, and maintenance to all of our clients in Toronto, Vaughan, Mississauga and throughout the GTA at a reasonable price.
To that end, we provide a variety of equipment rental services, which include industrial material handling and cleaning equipment to help you accomplish your work-related tasks as efficiently and safely as possible.
We serve a number of local industries, including small and medium-sized businesses, government agencies, industrial companies, warehouses, schools, hospitals, and any business that deals with loading and unloading trucks or offers delivery services.
Regardless of the industry you work in, we'll take the time to understand the needs of your specific business, so that our skilled technicians can make appropriate equipment rental recommendations for you. We'll also work within your specified budget to ensure that you don't end up overspending on the equipment you need to get the job done.
Forklift rental in Toronto, Vaughan, Mississauga and throughout the GTA,  has never been easier or more efficient and convenient. Our flexible and affordable industrial material handling and cleaning equipment rental packages are available on a daily, weekly, monthly, or long-term basis to fit all needs.
Rental costs are determined based on the type of equipment you're renting and the length of the rental agreement.
At NovaLift Equipment Inc., we take great pride in carefully inspecting each piece of equipment before we purchase it and after each time it's returned by one of our customers. We implement regular performance checkups, clean the equipment thoroughly, and ensure that all of our machinery complies with Ontario's Ministry of Labour safety standards. That's our guarantee to our customers.
If you're looking for industrial material handling equipment or industrial cleaning equipment for rent, then you've come to the right place! Our rental process is simple. First, tell us a little bit about your business and the type of work you do. Once we've determined what type of equipment you need, our experienced technicians can make suitable product recommendations and process your rental agreement.
If at any point during the rental period you need to extend your contract for any reason, simply let us know and we'll see what we can do for you dependent on equipment availability.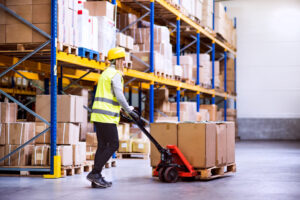 Rental Equipment We Offer
At NovaLift Equipment Inc., we provide industrial material handling equipment and industrial cleaning equipment.
Industrial Material Handling Equipment We Provide:
Indoor Forklifts
Outdoor Forklifts
Electric Forklifts
Forklift Parts
Toyota Forklifts
Raymond Forklifts
Skyjack Scissor Lifts
Genie Scissor Lifts
Industrial Cleaning Equipment We Provide:
New/Used Floor Scrubbers
New/Used Floor Sweepers
All of our rental equipment, whether it's forklifts or floor sweepers and scrubbers, comes with an extensive warranty, so that you can rest assured that you're getting top-quality machinery for your industrial needs.
We also offer extensive and ongoing equipment training services to ensure that your workers have the knowledge and skills required to operate the equipment.
At NovaLift Equipment Inc., the safety of your crew is very important to us. That's why we want to make sure we're doing everything in our power to guarantee the proper use of our machinery.
Short-Term Rentals
Depending on the nature of your business or institution, you most likely experience seasonal peaks during certain times of the year when your production schedule becomes slightly more hectic compared to the rest of the year.
For example, if you own a moving company, you may notice that your busiest time of the year is from the beginning of April to the end of September, since most people tend to move when the weather is mild.
Landscaping companies in Toronto, Vaughan, Mississauga and throughout the GTA, and Simcoe County might also notice a spike in productivity and demand during certain times of the year. Most commercial and residential clients will want their outdoor spaces revamped during the spring and summer months and opt for fall cleanup and snow removal in the winter. During these times of the year, you're going to need specialized equipment that can handle moving large loads of dirt, sod, soil packages, etc. as efficiently as possible.
If you anticipate that you'll need material handling or cleaning equipment only for a limited timeframe like a couple of days or weeks, then NovaLift Equipment Inc. can certainly accommodate that. Additionally, we'll also repair and provide routine maintenance to the equipment you rent as needed.
Long-Term Rentals
Sometimes, it can be difficult to predict exactly how long you're going to need a certain piece of equipment. As the demands of your business continue to change unexpectedly on a daily basis, production schedules can also change on a dime. This means that you might have to extend your material handling or cleaning equipment rental period.
If you find yourself in a situation where you think you might need to take on a longer-term rental period for a forklift, floor scrubber, or any other type of equipment you rent from us, then simply let us know. Provided that the equipment isn't reserved for another customer scheduled to rent it after you, we'll do everything in our power to ensure that you're able to use it for as long as you need it.
Rest assured, however, that this type of equipment demand overlap is rare in our line of work. We strive to have plenty of stock available to our customers to avoid this type of situation.
Whether you're looking for a new or used forklift, scissor lift rental, or industrial floor cleaning equipment; trust the experts at NovaLift Equipment Inc. We carry a long line of high quality and well-maintained industrial material handling and floor cleaning equipment of all makes, models, sizes, and configurations to suit your needs. Contact us today to learn more!