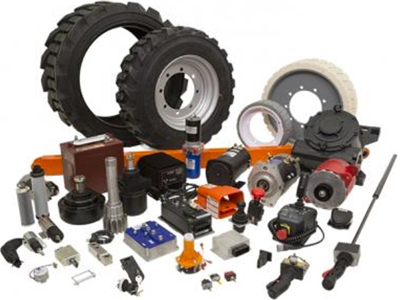 Replacement Parts For Every Make & Model of Equipment
NovaLift Equipment supplies top quality aftermarket or OEM replacement parts for every make and model of equipment such as indoor and outdoor forklifts, aerial equipment, floor sweepers and scrubbers as well as construction equipment. We also supply every type of industrial and construction tires to meet the demands of every working environment. We can perform an analysis of your workplace to find the perfect tires to maximize the lifespan of a new set of tires. Don't wait, give us a call today to see the Novalift Advantage. You will wonder why you waited so long!
Top Quality OEM & Aftermarket Parts
You can count on NovaLift Equipment when you are looking for top quality replacement parts to get your equipment back up and running. We only supply the highest quality aftermarket and OEM parts from global leaders in industrial equipment parts suppliers. We normally stock the most common parts, however, if they are not in stock, we can have them to you in as quick as 1 day. Along with the best sourced quality parts with fast turnaround, we offer the most competative pricing to meet your budget. Give us a call today to see when customers prefer the NovaLift Advantage.