Industrial Material Handling Equipment Dealer in Toronto
Regardless of what type of business you operate, chances are that you'll need some sort of material handling equipment in your warehouse.
At NovaLift Equipment, we offer a wide range of industrial forklifts and material handling equipment both for rental and for sale. We are the premier choice for lift rental, sales, and service in the Greater Toronto Area.
As a material handling equipment dealer in Toronto, we also provide a full line of accessories and attachments for a variety of forklift models to suit your specific needs.
Here are a few popular forklift options to choose from: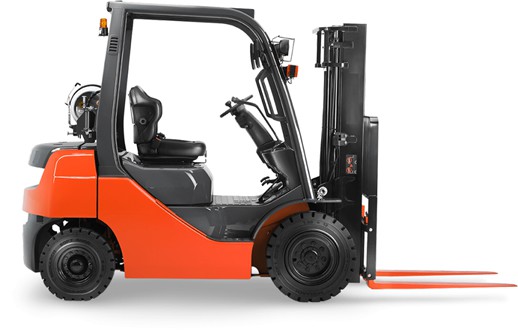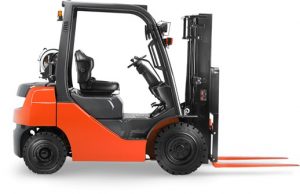 Counterbalance Forklift
Considered the most common type of forklift, the counterbalance forklift has a fork at the front of the machine and weights at the back to offset the weight of the load being carried in the front.
They do not have extending arms and therefore can move directly to the load or racking. Counterbalance forklifts are available in electric, propane, or diesel. They can be equipped with either cushion (indoor) or solid pneumonic/regular pneumonic (outdoor) tires.
Counterbalance forklifts are offered in a few different models, including the 3-wheel variant, which offers maximum maneuverability, and the stand-up model, which allows workers to get on and off in between loads.
Walkie Pallet Truck
The walkie pallet truck allows the operator to walk behind the truck. Also known as an electric pallet truck, this machine is motorized and controlled by a hand throttle, which allows for excellent maneuverability.
Walkie pallet trucks are ideal for busy docks and congested aisles. They can move forwards and backwards and stop quickly. They also have the ability to lift heavy pallets efficiently.
There are a few types of walkie pallet trucks to choose from. Some models have a platform for the operator to stand on, while others have extended forks, which allow the operator to move two pallets at once.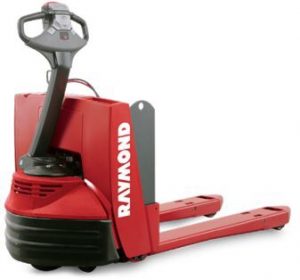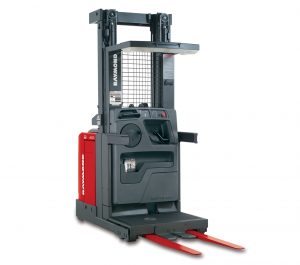 Cherry Picker/Order Picker
Cherry pickers/order pickers are most commonly used in customer order warehouses. They are used to pick and deliver materials from storage in warehouse environments.
Designed to lift operators up to warehouse racks and carry materials/products, the cherry picker allows the operator to lift and lower themselves while still operating the truck. It is one of the best tools to use when order picking, because it can reach heights of up to 32 ft.
Cherry pickers/order pickers are versatile and can carry items of various sizes.
Dockstocker
A dockstocker is a type of counterbalance truck. It comes in two models: a sit-down version and a stand-up version.
Similar to a counterbalance forklift, the dockstocker has a weight in the back to help balance the load being carried by the forks in the front.
Regardless of how the operator is operating the machine (sitting down or standing up), the ergonomic cabin is deigned to maximize performance in small spaces such as on docks, in trailers, and in narrow aisles.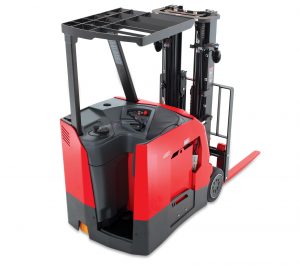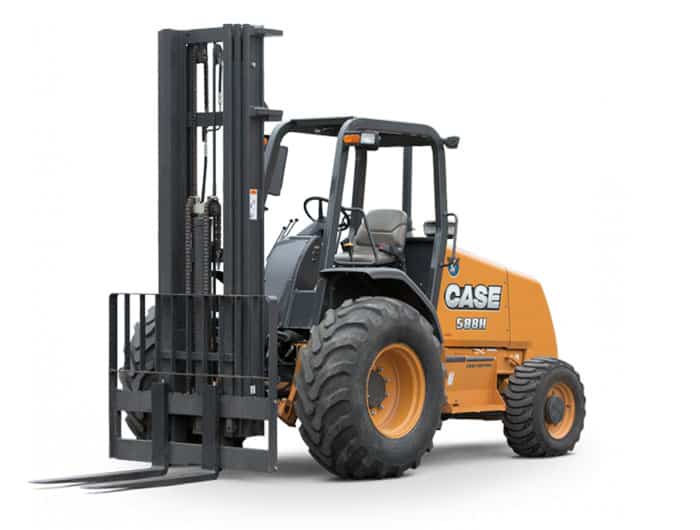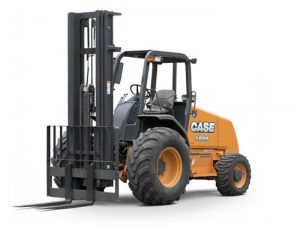 Rough Terrain Forklift
As the name suggests, a rough terrain forklift, also known as a straight mast forklift, is designed for rough terrain and uneven surfaces, such as at construction sites.
Used primarily outdoors, this forklift has sturdy pneumonic tires that are oversized and threaded, which helps the truck navigate and balance on rocky ground.
One of the benefits of the rough terrain forklift is that it is very sturdy and can lift heavy loads, ranging anywhere from 6,000 lbs. to 8,000 lbs.
To get a quote for any of our forklift models or to learn more about what makes NovaLift Equipment one of the top industrial material handling companies in Toronto, contact us today.