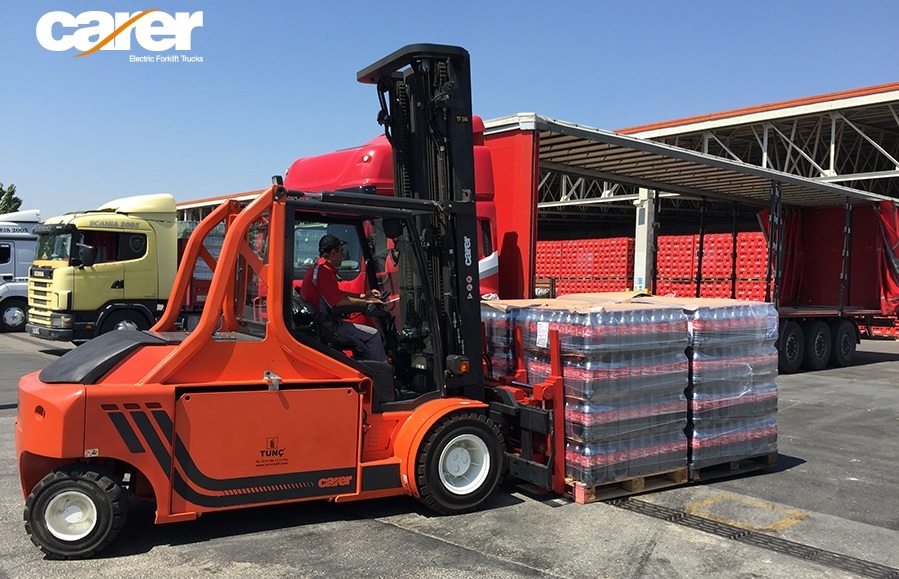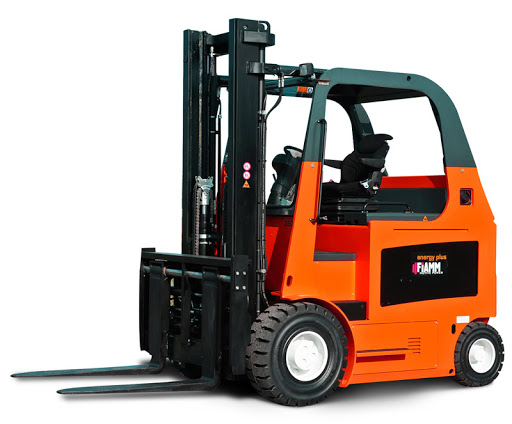 Ideal for the Steel, Aerospace, Automotive, Paper & Cement Industries.
We are now entering a period where anything once powered by fossil fuel is now becoming electrified. New mandates, incentives, and technological advancements are pushing industries such as the material handling industry, to develop more efficient, carbon friendly solutions, that represent significant cost savings. The result has not only had an impact on the reduction of industry emissions, but has also led to many additional benefits, such as reduced maintenance, fuel expenses and repairs, and an increase in cost savings, efficiencies, and availability. With close to 50 years as an electric forklift manufacturer, CARER has been a pioneer in developing high-capacity electric forklifts, with lift capacities ranging from 10,00lbs to 60,000lbs for every type of application and environment. The Z series model lineup from CARER for example, has a capacity range from 13,000lbs to 36,000lbs, and has been designed to operate in very confined operating environments, where minimal space is available. Furthermore, they have been designed to ensure high performance, long operating time, lower operating costs, as well as many other efficiencies, making it ideal for the steel distribution and processing, smelting, aerospace, automotive, paper & cement industries.
Reduced total cost of ownership – Although having a higher initial cost, CARER's Z series electric forklifts offer a considerable reduction in the overall cost of ownership. There are several contributing factors including: efficient high voltage operating systems, low cost of electricity vs diesel or LP, and reduced service needs and costs.
Lower energy cost – The cost of electricity for one of the Z series forklifts, is typically between 12% and 15% of the cost of internal combustion fuel. A standard IC forklift can only operate up to eight hours, so constantly needing to purchase fuel can quickly increase an annual budget. Furthermore, most IC forklifts are made without a built-in gas gauge, making it harder to monitor tank levels for refueling. This leads to more labor costs associated with fueling and refueling the machine.
Lower maintenance costs – Where we would typically see an internal combustion forklift have1100 moving parts, we would see a Carer Z series forklift run on only 90 moving parts. This reduced number of components in the Carer electrical forklift, significantly reduces the need for parts replacement, technical support, and service costs, as well as the need for oil and filter replacements, which can represent up to a 40% reduction in cost.
Compact in size – By elevating the battery compartment, and positioning the rear steer axel under the battery, the CARER Z series can provide a very short overall length. Therefore, the amount of needed operating space is reduced, and provides better real estate utilization. The result is a high-capacity forklift, with extremely high lift capacity, able to maneuver through confined and challenging spaces.
Raised driving position – By shortening the length of the chassis to achieve an overall smaller footprint, and by repositioning the battery compartment, the position of the operator is elevated. With a higher operating position, and standard rearview camara, the CARER Z series offers 360-degree visibility, making it easier and safer in any application.
Ergonomics and comfort – With efficient high volt, AC motors, the CARER Z series, reduces vibrations and sound, and eliminates all emissions. This creates much safer conditions that the operator would otherwise have to endure, preventing fatigue, back and neck pain, and other long-term health risks. With the premium full suspension seat, spacious and comfortable cabin, and ergonomic steering configuration, operators not only find the Z series more comfortable, but also much safer to operate.
High voltage operating systems – The 96V and 120V operating systems used by the Z series, increases autonomy and efficiency, thanks to some of the most advanced technology available in the market. These highly efficient, high voltage systems, increase the forklift's performance by allowing the use of lower currents, reducing battery stress, battery power, and overall temperatures. The result is longer battery life and autonomy, longer lasting electrical devices, and less maintenance and repairs. The use of high voltage operating systems also provides high performance and long autonomy of the battery. The power of the motor being electronically controlled, provides exceptional acceleration, high speed, and unmatched maneuverability. The acceleration is smooth and progressive, and is only used when needed, reducing energy consumption, and increasing the autonomy of work.
Electric braking – The new 100% electric braking system is mounted directly on the two front traction motors. This increases overall efficiency, and nearly eliminates the need to invest in brake repairs and maintenance. With a combination of the programable braking system, and the Automatic Speed Control System when cornering, the CARER Z series becomes a very safe, and efficient solution.
Tilt cylinders – The tilt cylinders on CARER's Z series are mounted above the overhead guard. This not only ensures better stability and rigidity for the mast at high lift heights, but also reduces the cylinder's exposure to debris and damage. CARER has uniquely positioned the exposed area of the tilt cylinder at the back, so that it is well protected from loose debris falling over the mast when lifting product.
Find the right forklift for your needs by contacting our team or browsing our collection of used forklifts.
Published on