Keeping your business running means that you need to keep your equipment running. If your forklift or floor cleaning equipment breaks down, you'll need to have it repaired as quickly as possible because even just a few hours of downtime can seriously affect the productivity of your business.
At NovaLift Equipment Inc., we provide expert repair and service for virtually any type of forklift and floor cleaning equipment in the Greater Toronto Area (GTA), including Vaughan, Markham, Brampton, and Mississauga.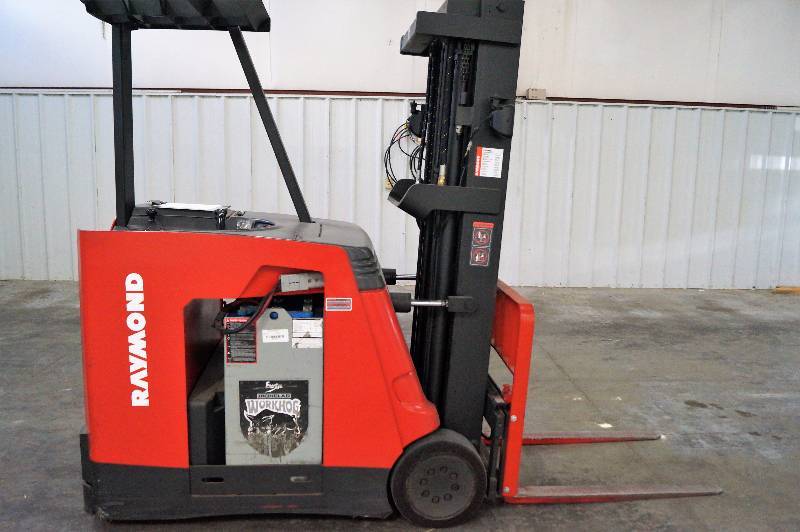 Forklift Repair, Service, and Maintenance
Whether it's an emergency repair, regularly scheduled maintenance, or a simple service call, NovaLift is available to suit your specific forklift and industrial cleaning equipment repair needs.
Planned Maintenance Program Customized to Your Operation
We believe the best way to keep your equipment operating smoothly is to perform preventive maintenance. That's why we can schedule a maintenance program for your entire fleet of forklifts or floor cleaning equipment to make sure they keep in good working condition with limited downtime.
Complete On-Site and In-Shop Repair Services
Whether is a Raymond, Crown, Toyota, Tennant, Nilfisk or any other type of forklift or floor cleaning equipment, NovaLift Equipment Inc. can service your equipment to keep them in good working orders. Whether it's this year's model or 15 years old, we have the skills and expertise to repair your forklift and floor cleaning equipment. We can do repairs on-site if required and if possible and, in some cases, we even perform in-shop repairs. We can transport your forklift to and from our headquarters when in-shop repairs are needed.
Complete Reconditioning & Paint Service for Your Existing Fleet
Wear and tear is common on all equipment. To keep your forklifts looking fresh and in great condition, NovaLift Equipment Inc. can re-paint, clean, and condition your forklift so your warehouse facility or job site can look professional. This is especially important during client site visits when a good-looking appearance is key.
NovaLift Equipment: A Trusted Forklift Repair Company in Toronto
NovaLift Equipment Inc. is one of the top forklift repair companies in Toronto. We provide fast service, either on-site or in-shop, and use only professionally trained and highly experienced technicians to make sure the forklift repair is done right the first time.
Plus, our repair and maintenance costs are designed to fit within your budget because we know how important it is that you get your forklifts back up and running if they break down.
Having well-maintained, fully functional forklifts and industrial floor cleaning equipment is key to keeping your business moving and your customers happy. Don't let a forklift repair job completely paralyze your business. Contact the forklift repair experts at NovaLift Equipment Inc. today to learn more about Toronto's top forklift repair company.