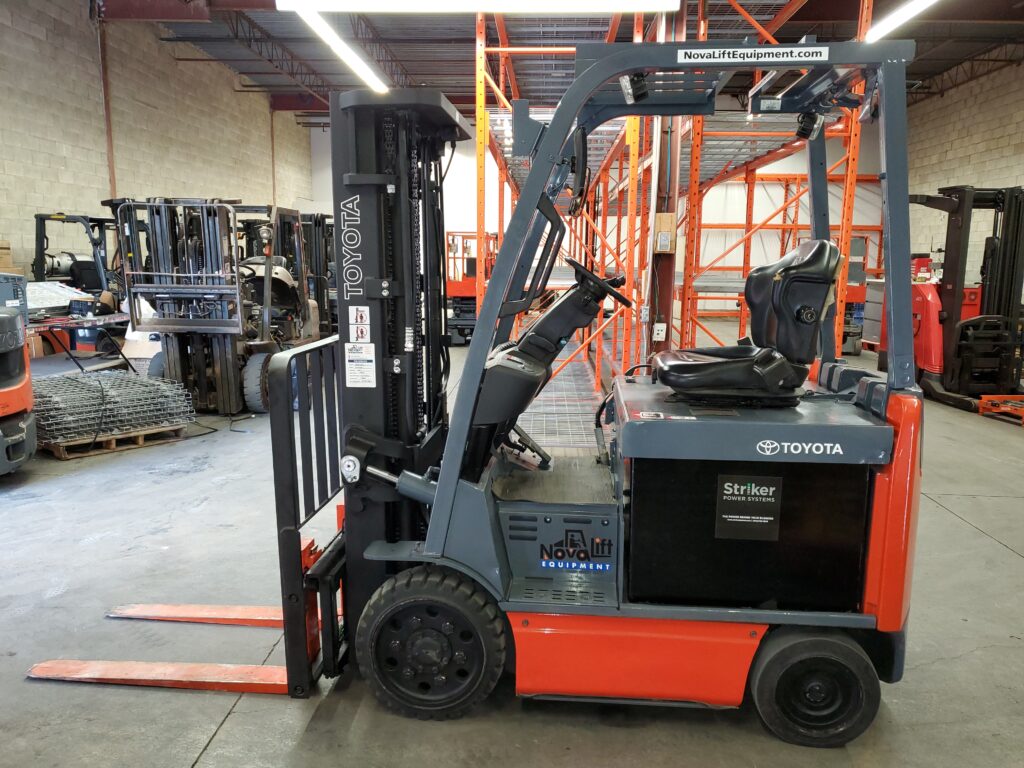 Looking for a reliable forklift dealer in Concord? Whether you are buying or renting a forklift, it's critical to find the right equipment that meets your needs and budget. Here are some things you need to know before making your purchase.
Things You Need To Know Before Buying A Forklift
What Are the Dimensions of the Worksite?
This will help determine whether you need a standard model or one with special features, such as narrow aisle access or articulating booms. Before deciding on a truck, it's a good idea to measure the aisle space within your facility to determine if a truck can properly manoeuvre in the area. You should also consider the shelving height to make sure the lift can reach to your highest shelf.
What Load Sizes Will You Be Needing?
You should also consider the load sizes that your forklift will be required to lift. Forklift trucks come in a wide variety of load sizes so you should get an idea of your minimum and maximum load requirements. The last thing you want is to have a truck that can't handle a heavier load or, to the contrary, have a truck that has too much load capacity for your specific requirements.
Do You Need a Forklift for Outdoors, Indoors, or Both?
You should always consider whether the forklifts you want to get are optimized for indoor, outdoor, or hybrid usage. Weather and seasonal changes in Concord, Vaughan, and the Greater Toronto Area can impact the longevity and maintenance of forklifts, so that needs to be taken into account. You should also look at the terrains (e.g., floors, aggregate, uneven outdoor terrain, etc.) and make sure that the forklift that you're getting can handle varying conditions.
Should You Get a New or Used Forklift?
This is the ultimate question that has many pros and cons. The pros for a new forklift is that you are getting a high-quality, never-been-used piece of equipment with the latest technology that will still be under a warranty if anything goes wrong. The cons are that these brand-new forklifts can be expensive. For example, a brand new 5,000 lb. capacity forklift may cost up to $25,000.
However, a refurbished truck with the same load capacity might only be $10,000. That's a significant savings, but at the cost of the latest technology and innovation. Do your research first and see which one is best for your needs.
Inspect if You're Getting a Used Forklift
If you're buying a used forklift, it's crucial to thoroughly inspect the equipment to ensure that everything is working properly and there are no serious issues.
The key things to look for are any damage to the forks or the body of the truck, even ones that have been fixed could still cause problems if they weren't fixed properly.
Check for any gaps in the lift chains and especially check the tires to make sure they're not bald, cracked, or any chunks of rubber have been removed.
You'll also want to check the battery for corrosion and always ask the age of the battery. You'll also be wise to get any maintenance or repair logs on a used forklift to see if there's been any major damage and repairs done.
Finally, and most importantly, you want to ensure that all of the safety features are in good working order. Brakes, seatbelts, safety cages, even the horn, should all be in good working order.
Should You Rent a Forklift Instead of Buying?
Renting a forklift instead of buying is a great way to save money if you only need a forklift for a short period of time. This helps reduce upfront costs and depreciation and also allows you to avoid extensive maintenance, especially if you only need it in the short-term.
Related: When Should You Rent Vs. Buy A Forklift?
Buy from the Experts
Finally, when shopping for a forklift dealer in Concord, be sure to look for reputable sellers who carry the top brands like Raymond and Toyota and who can provide expert guidance on choosing the right equipment for your needs.
At NovaLift Equipment, Inc., we pride ourselves on offering high-quality new and used forklift trucks at competitive prices that won't break the bank. Contact us today to learn more about our new, used, and rental forklift trucks in Concord!
Published on