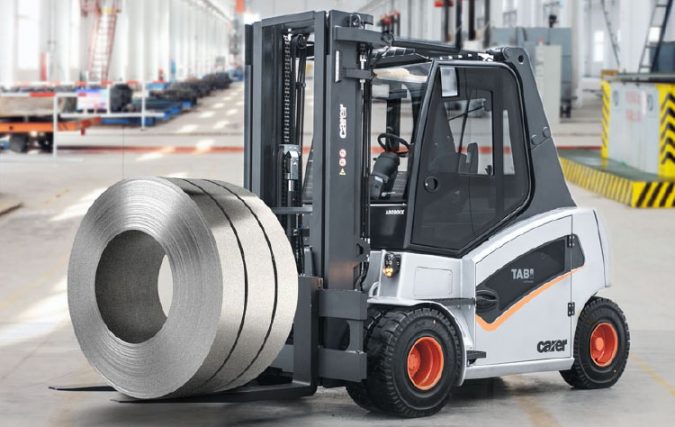 A80X Electric Forklifts
The newest series of Carer trucks, the A80X electric forklift has all the power of an internal combustion forklift with the added benefit of Carer's electric forklift solutions. Designed specifically for outdoor environments, this new forklift series has fully protected electrical systems which prevent dirt and liquids from damaging important systems.
The A80X features unique independent drive units with two 15kw traction motors and planetary drives. Also, hydro-drives provide optimal power consumption, enhanced maneuverability and traction control.
Technical Features
Featuring a unique 96V operating system with two standard 48V batteries and a specifically designed hydraulic system, the A80X is perfect for multi-shift applications. This series easily replaces internal combustion trucks previously operating up to 4,200 hours per year without the need for additional spare batteries.
Published on