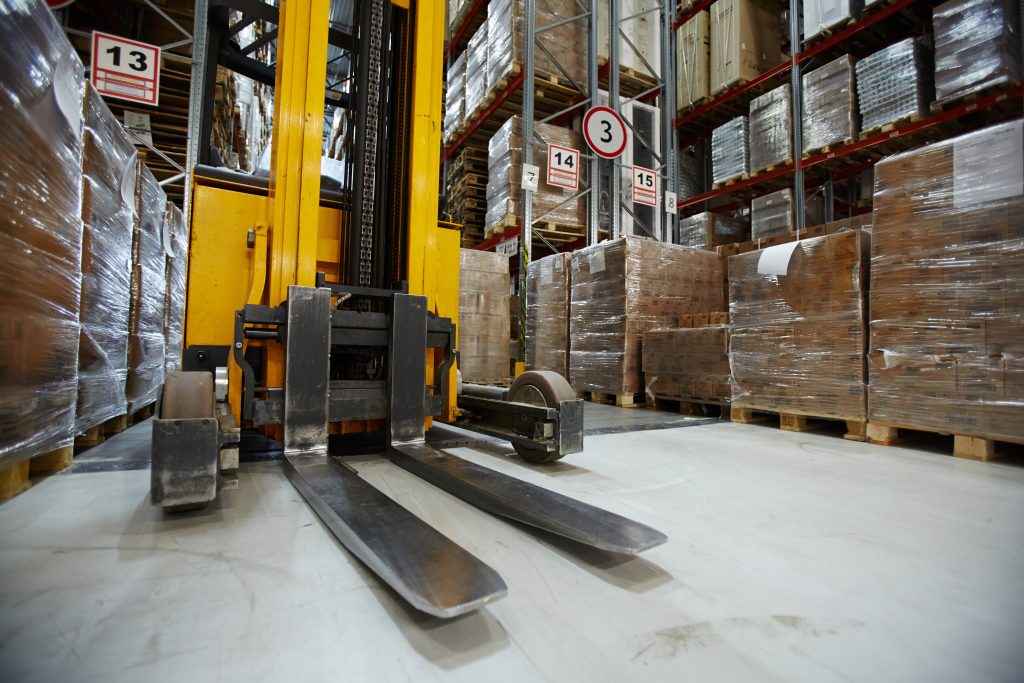 If you're like most business owners, you're always looking for ways to increase warehouse efficiency. After all, the more efficient your warehouse is, the more money you'll make! One way to improve warehouse efficiency is to use forklift attachments. Forklift attachments can help you move goods faster and more efficiently.
In this blog post, we'll discuss various forklift attachments that can help increase warehouse efficiency. We'll also provide information on where you can buy these attachments. So read on to learn more!
Benefits of Using Forklift Attachments
Forklift attachments can help improve warehouse efficiency. Some of the most important benefits of using fork attachments include:
Reduces Labour Costs
One of the main advantages of using a forklift attachment is that it reduces labour costs. Your forklift operator may also be your crane operator and floor cleaner thanks to the number of attachments available. When you have fewer machines, the cost of paying additional people to operate them is decreased. The use of forklift attachments can help you optimize your operations and minimize asset expenses and maintenance. 
Increases On-Site Safety
When working with heavy equipment, workplace accidents are unavoidable, and some vehicles are more dangerous than others. Attachments for forklifts are useful safety tools that can help you avoid workplace accidents, employee injuries, and load damage. When using a forklift attachment, the risk of on-site incidents is significantly reduced. This is because the operator is not required to leave his seat to perform any task. 
Reduces Product Damage
Another advantage of using a forklift attachment is the fact that it reduces product damage. This is because the operator can easily and quickly move the goods from one place to another without any hassle. In addition, with the help of an attachment, a forklift operator can easily double or even triple their output. 
Saves Time and Resources
Forklift attachments can help you save a lot of time. For instance, if you're using a forklift to move goods from one place to another, you can attach a trolley to the forklift. This will help you move the goods faster and efficiently. One of the best things about using a forklift attachment is that you can easily switch between different attachments. This means that you can use the same machine for different tasks.
Types of Forklift Attachments That Help Improve Warehouse Efficiency
Now that we've covered the benefits of using forklift attachments, let's take a look at some of the different types of attachments that are available and can help improve the efficiency of your warehouse.
Appliance Handlers
Appliance handlers are one of the most popular types of forklift attachments. They're commonly used to move large appliances, such as refrigerators and washing machines. They come with load handling capacities from 1,500 lbs. to 5,000 lbs.
Forklift Rotators
Forklift rotators are another type of attachment that can be used to improve warehouse efficiency. They're commonly used to rotate loads that are too large or too heavy to be rotated by hand. They come with a load capacity from 1,500 lbs. up to 25,000 lbs.
Carpet Pole Attachments
Carpet pole attachments are commonly used to move rolls of carpet. They come with a load capacity from 500 lbs. to 2,000 lbs. However, a variety of different forms are available in a range of lengths to suit individual needs. NovaLift Equipment has carpet pole attachments with a large face plate to protect against harm to carpet edges during transportation.
Fork Positioners
Fork positioners are used to improve the accuracy of load placement. The fork positioner allows the operator to move the forks closer together or farther apart without leaving the operator's cab. This is especially useful if the operator must manage a variety of pallet sizes frequently.  Agriculture, paper handling, construction, and food and beverage are just a few examples of industries that utilize fork positioners.
Where to Buy Forklift Attachments?
If you're interested in purchasing forklift attachments, there are a few things you need to keep in mind. First, you need to decide which type of attachment you need. Once you've done that, you need to find a reputable dealer who can provide you with the attachment you need.
NovaLift Equipment Inc. is a leading provider of forklift attachments. We offer a wide range of attachments that can be used to improve the efficiency of your warehouse. We also have a team of experts who can help you choose the right attachment for your needs. Contact us today to learn more.
Published on