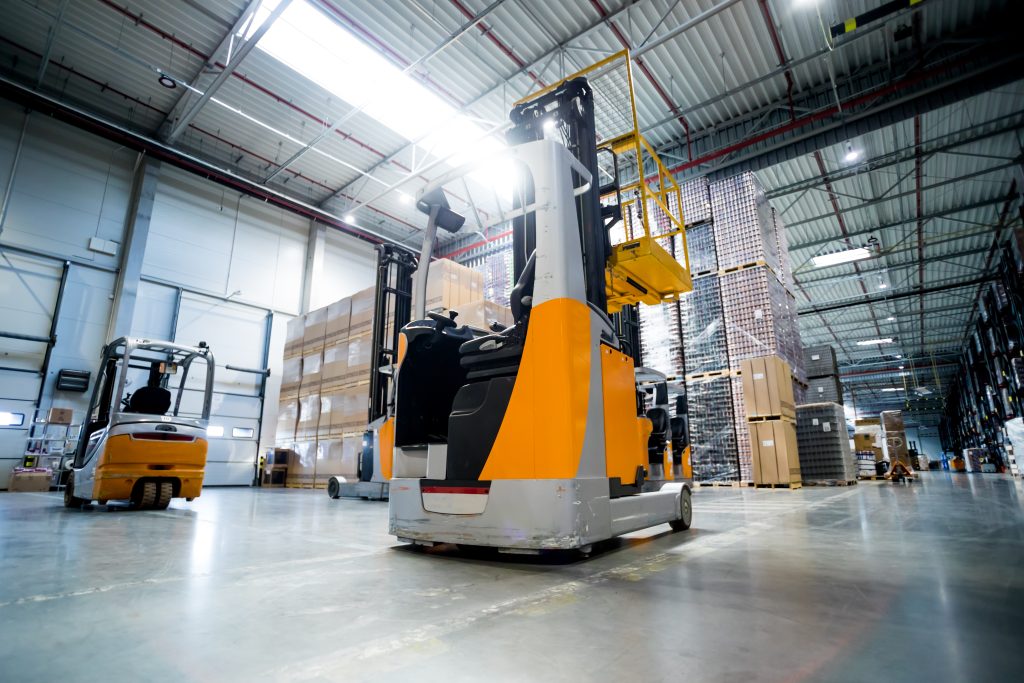 Do you have a project coming up that requires a forklift? Or are you in the market for a new forklift but not sure which model to get? If so, then you should consider renting a forklift.
It is no secret that forklifts are essential equipment in many industries. They are used to move materials, products, and equipment around a warehouse or worksite. But what many people don't know is that there are several benefits of renting a forklift instead of buying one outright. In this blog post, we explore the top benefits of renting a forklift short-term versus buying it.
Save Money and Avoid Blocking Capital
When you rent a forklift, you can free up cash that would have been spent on a down payment and on monthly payments. You can also avoid the high cost of maintaining and repairing your own equipment. Rental companies take care of all the maintenance and repairs for you.
All of the costs are known upfront. You will not have any unexpected repairs or maintenance costs. And with less expenses, your business can use that extra cash for other purposes such as inventory or marketing. Also, by not buying a forklift, you can avoid tying up capital in a long-term asset. 
Get the Right Forklift for Your Needs
When you rent a forklift, you can get the perfect model for your needs. If you only need a forklift for a short-term project, then you can rent a smaller model. But, if you have a big project coming up, then you can rent a larger model.
Renting also gives you to the opportunity to try out different models before you buy one. Short-term rental enables you to observe how a forklift operates in real-time in your workplace. This way, you can find the perfect fit for your needs. 
Flexible Rental Terms
With short-term rentals, you have much more flexibility in terms of the length of your rental. You are not committed to the forklift long-term.
This flexibility is beneficial for businesses that have fluctuating needs. Rental plans cover a variety of durations, such as one day, one week, or even a month. As a result, it allows you to get extra assistance in order to fulfill your peak business periods quickly.
If your project takes longer than expected or maybe you finish early, with a short-term rental, you also have the flexibility to return or extend the rental as needed. In fact, one of the best things about short-term rentals is that they can be easily converted to long-term rentals by discussing with your material handling equipment supplier. That way, you'll be dealing with the same crew and type of equipment every time. 
Get the Best Forklifts and Attachments
One of the most significant advantages of short-term hires is that the time from renting to delivery is frequently rather quick. When you rent a forklift, you can choose a high-quality forklift from the best brands in the industry, including Toyota, SkyJack, Noblelift, Carer, Factory CAT, and Raymond, and you won't have to wait long for inventory to be restocked. 
In addition, many businesses don't realize that they can also get attachments for their forklifts. These attachments can make the forklift even more versatile and productive. 
Get Premium-Quality Forklifts for Rent at NovaLift Equipment Inc.
Now that you know the top benefits of renting a forklift, it's time to find the perfect forklift for your needs.
NovaLift Equipment Inc. is your best choice when you are searching for a "forklift rental near me". We offer a large selection of models from the most reputable companies in the business. All of our rental equipment comes with a comprehensive guarantee, so you can be confident that you're receiving high-quality machinery for your industrial demands.
We provide comprehensive and continuous equipment training to ensure that your employees have the knowledge and abilities to operate the equipment. The safety of your employees is extremely important to us at NovaLift Equipment Inc. That's why we want to do everything we can to assure that our equipment is used appropriately.
If you're interested in renting a forklift, contact us today. We would be happy to help you find the perfect model for your needs.
Published on