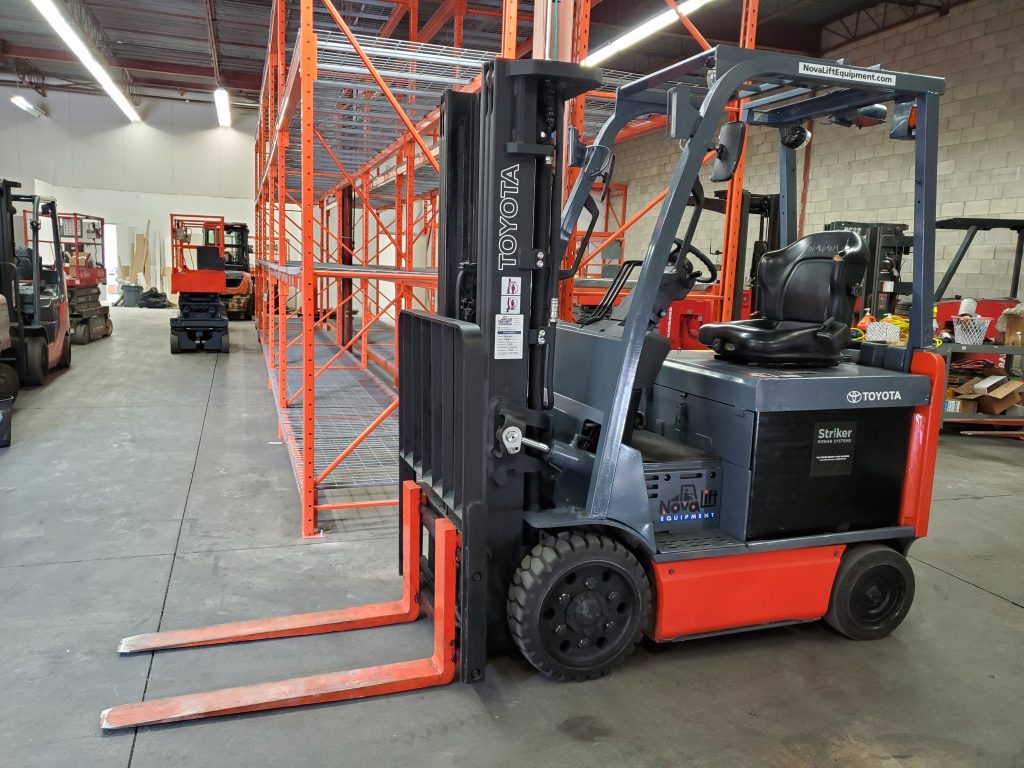 Thinking about whether to rent versus buy a forklift or other material handling equipment? You're not alone. Long-term rentals are increasingly popular with companies both large and small.
Here are 12 benefits of a long-term equipment rental and whether it's a good option for your business.
Benefits of Long-Term Equipment Rental
Cash Conservation
Long-term rental costs are significantly less than purchasing new equipment. Invest your cash in other opportunities that produce greater profit for your business.
Pay for what you use
Long-Term rental agreements are based upon the expected hours and operating conditions that you will use the equipment. Compare this to purchasing a piece of equipment: you pay 100% for an asset regardless if you plan to use it a little or a lot.
Rental payments are 100% tax deductible
Rental payments are an operating expense and are 100% deductible as a business expense. No confusing depreciation schedules or damaging tax ramifications at years-en.
Fixed payments, no maintenance surprises
Keep your material handling costs free of unpleasant surprises! Long-term rental agreements include regular maintenance as well as unforeseen unexpected repairs, meaning the cost is someone else's responsibility.
Eliminate your parts and service departments:
If you currently own your fleet and maintain it you need mechanics, tools, and parts. Increase warehouse and plant space by eliminating the need for stocking parts and providing space to service equipment.
Eliminate obsolescence
Long-term agreements can provide for upgrades should your business change. Don't get stuck with equipment you no longer need due to a change in your business plans.
Keep your credit line clear
Unlike financing equipment, long-term rentals have little impact on your ability to borrow money to grow your business.
Flexible terms and equipment
Whether you need new or used equipment for your operation we can provide you with the equipment you need at the terms you need. From one year or beyond, NovaLIft Equipment can build a long-term rental agreement that meets your business needs.
Preferred rates on supplemental equipment
Long-term customers get preferred rates to fill their seasonal demands.
Eliminate standby equipment
Is your fleet larger than necessary due to breakdowns and cyclical needs? Our rental fleet stands ready to supply you with immediate equipment when a need arises.
Renting locks in your monthly rate
Reduce the risk of labor and parts price increases by fixing your monthly payment now for the term of your agreement.
Generate cash now
Trading in your current fleet can generate immediate cash for operations.
Published on