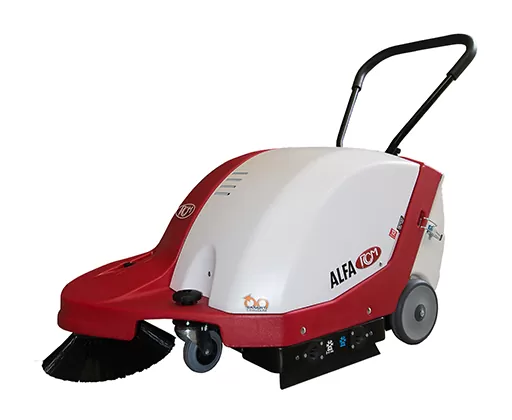 Industrial floor cleaning equipment such as floor scrubbers are an integral part of keeping all industrial environments clean and safe. Having said that, without professional maintenance, these pieces of industrial floor cleaning equipment can be extremely dangerous to operate and will not perform to their full potential.
Here are some of the benefits of having your equipment professionally serviced, and a few of the reasons you should never attempt to fix them on your own.
Operator and Plant Safety
Having untrained personnel perform routine maintenance is a huge cause of workplace accidents and injuries. It's best for everyone if you leave the industrial scrubber repairs to the professionals. It will also save you money in the long run.
Efficiency
Even if your staff is trained to fix this equipment, it is not their job. Professional maintenance workers have specific training and tools to repair broken or stressed industrial floor cleaning equipment which makes the job much easier.
Short-Term Cost Savings
The short-term costs of having your equipment repaired far outweigh the alternative. While these costs may be viewed as a nuisance, the other option is to have the industrial floor cleaning equipment slowly deteriorate over time until it is no longer usable.
Long-Term Cost Savings
If you use commercial floor scrubbers and floor sweepers for your job, you need to have the equipment properly cared for in order to perform your job thoroughly. Having ineffective equipment directly relates to the quality of your work, which affects business. Without properly functioning scrubbers, you may not have a job to do at all. But you don't have to be a cleaning service for an equipment problem to take a toll on your business. When you meet with clients, your office has to make a good first impression. If it doesn't, then you may sacrifice a potential sale. Cleanliness is an important part of every work environment.
Time Savings
Again, the professionals can take care of maintenance much faster than you or your staff can. The turnaround for scrubber repair is pretty quick if you take action right away. But, instead of relying on just any third-party maintenance company, call NovaLift Equipment Inc. We carry a robust lineup of MACH floor scrubbers and RCM floor scrubbers.
Let the professionals at NovaLift Equipment Inc create a custom Preventative Maintenance Program that fits your business and helps you take care of problems that might arise before they even happen. Contact us today.
Published on