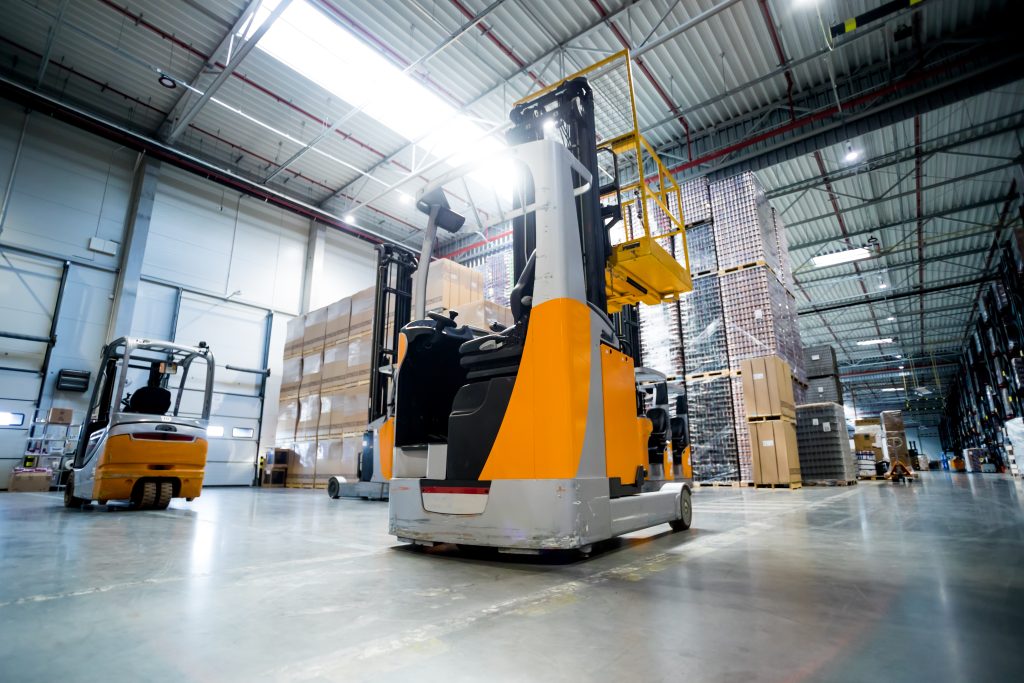 Buying a new or used forklift for your business is a lot like buying a new car in the sense that there are a lot of different factors and circumstances to consider. The success and efficiency of your business operations hang in the balance, so it's important to make the right decision to minimize downtime. Some forklift dealers in Toronto may have a robust return policy or warranty period just in case things don't work out, but the process of returning a forklift can be a major hassle. Making the right decision from the beginning will save you a lot of time and buyer's remorse in the future. Here are a few crucial factors to consider if you're looking for new or used forklifts in Toronto.
What Are Your Forklift Requirements?
Start by examining the layout of your facility and the type of inventory you carry. You'll have to determine the average weight capacity of your merchandise along with the dimensions of your pallet racking or shelving units to ensure you can get a forklift with the right amount of reach. Other considerations include the width of your aisles, how often the forklift will be used, and whether you need it for indoor or outdoor use. 
Do You Need a Temporary or Permanent Forklift? 
If you only need a forklift for a short period of time like a day or two, consider renting one instead of outright buying it. Forklifts need to be properly stored and maintained when not in use. Temporarily renting a forklift for short-term use will save you a lot of money. Unless you plan on using the forklift consistently, it makes more sense to rent a forklift on a need-be basis. 
Should You Purchase a New or Used Forklift?
New forklifts have never been used before, which means all of their components should theoretically be fully functional and able to meet your project needs. On the other hand, well-maintained indoor and outdoor used forklifts can also be a worthwhile investment for your business because they cost less and are capable of carrying out your material handling tasks. 
Do You Need a Internal Combustion or Electric Forklift? 
Internal Combustion (IC) forklifts are cheaper to purchase than electric material handling equipment. However, they're also bulkier due to their fuel storage tanks and they have higher operational costs as fuel needs to be replenished. Another consideration is the storage of the fuel which, in most areas, has to be stored outside in a confined area. 
Electric forklifts are slightly more convenient. The batteries can last up to eight hours with consistent use but need to be recharged at the end of each shift. Battery maintenance and cleaning is also required to extend the lifespan of the equipment. Storage is a lot easier since electric forklifts don't have a bulky gas fuel tank. They also run more smoothly and quietly with no emissions. The one downfall is that some electric forklifts can't be used for outdoor applications, especially in inclement weather conditions.
Pneumatic or Cushion Forklift: Which is Better? 
There are three types of forklift tires: 
Cushion (solid rubber)

Pneumatic (inflated)

Solid pneumatic (combo of cushion and hard rubber)
The type you need for your operations depends on the nature of your work. Indoor applications require cushion tires. Outdoor applications require pneumatic tires. Hazardous indoor or outdoor applications where there's a heightened risk of potential tire damage require solid pneumatic tires, which are the sturdiest of all. 
Work with a Reputable Forklift Dealer in Toronto
Your search for "forklift for sale near me" ends here. NovaLift Equipment Inc. offers a wide range of high-quality and well-maintained new and used forklifts for sale in Toronto and the GTA. As one of the most renowned forklift dealers in Ontario, we also offer an assortment of specialty forklift parts that complement our equipment. Contact us today to learn more.
Published on