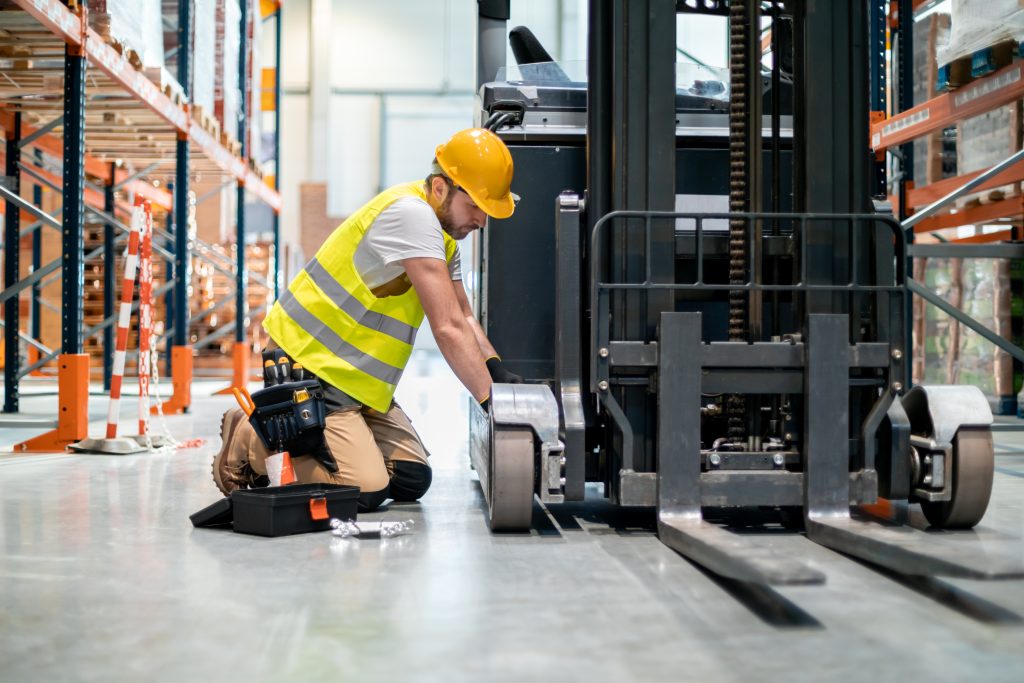 There are a lot of benefits of renting or buying a forklift. It just depends on what your priorities are for your business. If cutting down costs is a major concern, then renting may be the better option for you. Barring that, outright purchasing a forklift for your daily operations can also be highly advantageous. As the sole owner, you're the only one responsible for maintaining and repairing the forklift. Depending on how you look at it, that can be either a good or bad thing. There's no shortage of used forklifts for sale in Toronto but buying material handling equipment may not always be the most feasible option if you don't foresee yourself using it frequently enough. 
Renting a Forklift
Several factors including cost, flexibility, usage frequency, and storage capacity need to be taken into consideration when it comes to forklift rentals in Toronto. Consider what you need the forklift for and how often you plan on using it. 
Forklift rentals in Toronto are a great option if you only need it for a short period of time once in a while.
Benefits of Renting a Forklift
Save money.

Short-term forklift rentals in Toronto have a low upfront cost. Since you're only using it for a limited time, you can choose a flexible hourly or daily rental agreement based on your needs. You can opt to purchase an insurance plan in case something goes wrong with the forklift, but other than that, your payments will be relatively low. 

Flexibility. Renting a forklift gives you more flexibility in terms of make, model, and length of the rental period. Forklift dealers in Toronto can recommend which make and model you need for specific jobs.
Usage frequency.

If you only need the forklift for a few hours, days, or weeks, then it makes more sense to rent. This way, you get a chance to test out the forklift before deciding if you want to buy it. 

No need for storage or maintenance.

Renting a forklift means you don't have to worry about storing it long-term and you're not responsible for maintaining or repairing it.
Buying a Forklift 
Buying a forklift is a whole different ball game than renting. It's a more permanent investment and responsibility on your part. Depending on its condition and age, it'll most likely depreciate in value over time, so you'll likely lose some money on future transactions and the upfront costs are higher than renting. Nonetheless, there are some perks.
Benefits of Buying a Forklift
Convenience.

That means you have access to it whenever you need it.

Usage frequency.

If you regularly use forklifts for your operations, then ownership is better option. 

Unlimited access and no rental agreement.

Renting a forklift means that it has to be returned back to the dealer on time and in the same condition as before. Extending the rental period isn't always possible as there may be another customer in que waiting to rent the forklift after you. At that point, you have to return it or possibly pay an additional fee to extend the rental period. Owning a forklift means you can get total uninterrupted use out of it for as long as you want. 
Find a Forklift Dealer in Toronto
NovaLift Equipment Inc. is one of the most trusted and renowned used and new forklift dealers in Toronto and the GTA. We provide excellent customer service and expert material handling maintenance and recommendations that are perfectly suited for your specific projects. Contact us today for more information.
Published on