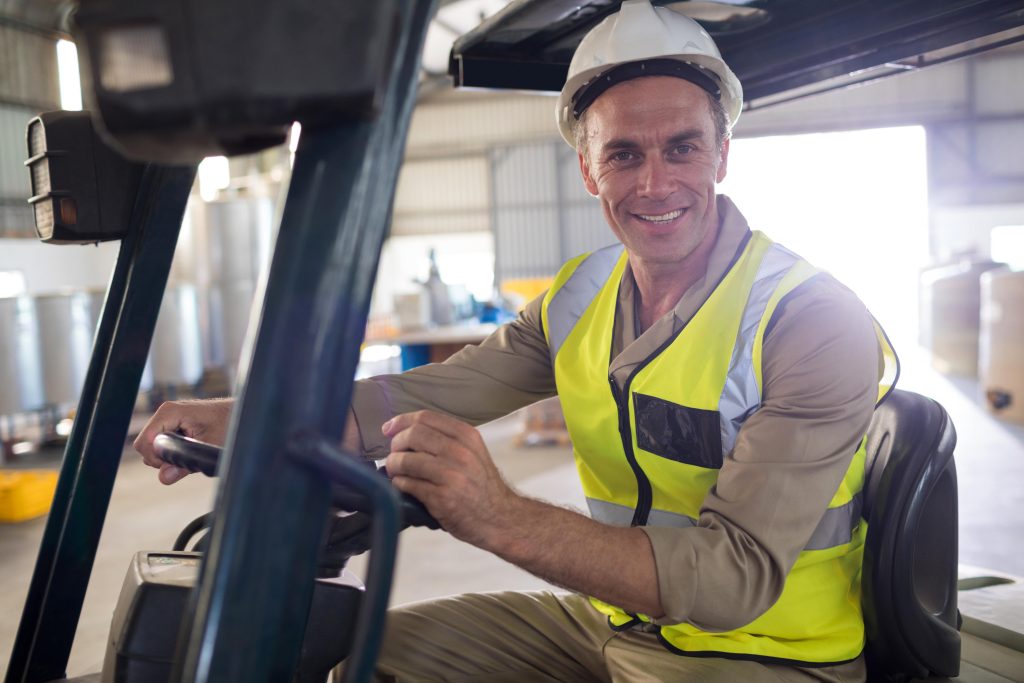 Routine forklift maintenance is crucial because it keeps your material handling equipment in excellent condition longer and ensures better functionality and performance. It also increases the lifespan of your machine and protects your investment. Whether you're renting or buying a forklift, it's important to take good care of it to make sure you're getting the most out of it. A qualified forklift dealer in Toronto will provide you with maintenance and care instructions so that you have all of the information and resources you need to optimize the performance of your equipment. 
Some forklift dealers in Toronto also offer prepaid maintenance plans to help keep your material handling equipment in tip-top condition. This is ideal for business owners who don't have the time, expertise, or manpower to perform regular forklift maintenance themselves. Forklift specialists will come in and inspect the current condition of your equipment, check for loose or damaged parts, and make professional service recommendations to keep your machine running smoothly and extend its lifecycle for as long as possible. 
The lifespan of industrial equipment is usually measured in number of hours rather than years. With proper maintenance and care, many forklifts can remain fully operational for up to 30,000 usage hours. Certain environmental factors such as improper storage or environment can reduce the lifespan and functionality of forklifts. 
How to Create a Forklift Maintenance Plan
If you're a forklift novice user, then you should start by consulting the forklift dealer in Toronto that provided you with your machine for some maintenance and storage tips. Keep in mind that each model of forklift has different maintenance and care requirements to optimize its functionality and performance. Forklift dealers and sellers should also provide you with important safety measures on how to use the machine. 
Purchasing a forklift maintenance plan from your local forklift dealer is a great idea because it can save you a lot of time and money. Fully trained and certified forklift technicians will perform scheduled onsite full-scale inspections of your material handling equipment. Forklift technicians thoroughly check the following parts for rust, corrosion, cracks, and any other damages that can hinder or slow down the performance of your material handling equipment:
Front end, such as the mast, lift chains, forks, hydraulics

Internal mechanisms and running and braking systems

Cab and control system 

Electric motor or internal combustion engine 

Safety components such as seatbelts, lights, horn, tires, brakes, fluid levels, and backup alarms and strobe light

Body of the vehicle
All of these checkpoints ensure the safe and efficient operation of your material handling equipment. Therefore, they should be checked, tested, repaired, and maintained on a regular basis to reduce the risk of workplace injuries and bolster efficiency and productivity.
To create a safe and effective forklift maintenance plan or schedule, learn about the specific needs of your forklift model as well as its components and features. Then, create a strict schedule in an Excel document complete with digital reminders, so that you can stay on track with your planned maintenance checks. Print and post the maintenance schedule in parts of your workplace where you're most likely to see it such as a common entry point, storage area, or your office and check off each task as it's completed. 
Here's a brief guideline to use for various forklift maintenance frequencies. 
Daily Maintenance Checklist 
According to the Ontario Health and Safety Act (OHSA), all forklifts must receive a minimum daily maintenance check before being put into operation. All forklifts must be checked once at the beginning and end of every shift, especially if they're undergoing continuous use throughout the day. Visual pre-start checks performed by forklift operators are highly recommended to ensure complete safety measures are met at all times.
Daily maintenance checks should include the following: 
Check for loose lug nuts and tighten them as needed

Inspect tires for deflation, wear and tear, and damages

Make sure forks and masts are in good condition, not bent or misshapen

Make sure moving parts such as axels are free of obstructions

Ensure that hydraulic lines don't have damages, cracks, or leaks and check the fluid level

Check the condition of the mast lift rollers 

Test the security of attachments

Make sure lift cylinders are working correctly and not damaged

Test the machine's starter, horn, lights, and safety mechanisms

Check the accelerator, brakes, turn signals, and parking brakes

Test the responsiveness of the steering 

Raise the forks to the highest extension and lower them a few times

Make sure the data plate is updated and visible

Check the hoses and cables for signs of damage

Test the tilt control for smooth operation

Check the battery level of electric forklifts

Make sure tanks for fuel-operated forklifts are full

Make sure all instruments and surge gauges are working
Monthly Forklift Maintenance
Monthly forklift maintenance checks are usually much more detailed and include diagnostic processes.
Lubricate all functioning parts of the forklift

Inspect and test the electrical components of the forklift such as contact tips, switches, drive control system, all motors, and battery connectors

Inspect and test the hydraulic components such as cylinders, valves, pumps, hose-tube fittings, tilt cylinder rod end adjust

Inspect and test all gas-using components

Check the mast carriage platform for damages

Make sure all chains and anchors are working properly

Make sure the tension rod locknuts are in proper position

Perform general forklift maintenance inspections (steering, horn, lights, alarms, etc.)
Annual Forklift Maintenance 
Forklift manufacturers provide detailed annual maintenance checklist instructions and recommendations to guarantee the long-term safe and efficiency functionality of your material handling equipment. Even if you perform the daily and monthly maintenance checks yourself, annual maintenance checks should be performed by certified forklift and material handling equipment technicians. 
Choose the Right Forklift Maintenance Services in Toronto
NovaLift Equipment Inc. provides top-quality new and used forklifts for sale and rent in Toronto and the GTA. All of our material handling equipment is routinely inspected by certified and experienced technicians to guarantee quality, safety, and functionality. NovaLift can also provide operator daily checklist books that will help them assess the forklift at the beginning of each shift and provide management a copy. We also provide reliable forklift maintenance in Toronto for a variety of makes and models. Contact us today to learn more.
Published on