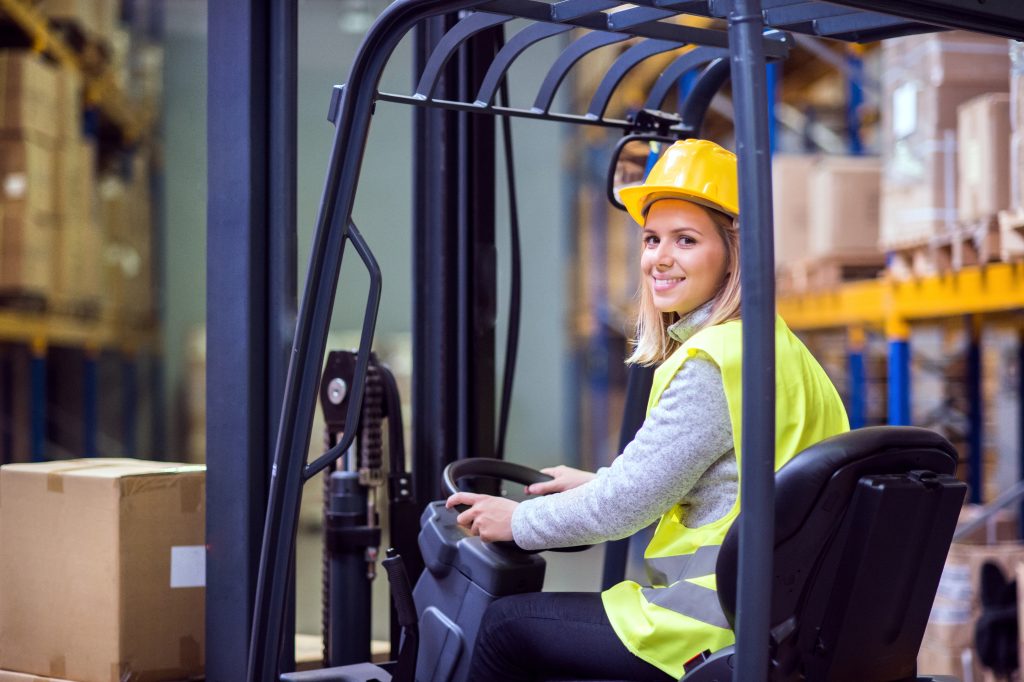 Supply chains rely on efficiency and productivity to ensure that products reach end-customers within a fast and reasonable timeframe. In the warehousing and logistics industry, time is money. And that means the longer it takes for products to be delivered, the more money is lost. Unsatisfied customers leave bad reviews and spread the news of your company's inefficiency and lack of customer support like weeds growing in the wild. To help enhance and streamline your existing supply chain operations, you need access to dependable and advanced industrial material handling equipment that's well-equipped for all kinds of work conditions. 
What Is Material Handling Equipment?
Growing online shopping trends and business internationalization in recent years has intensified the need for more efficient and cost-effective supply chain operations across the globe. Advanced material handling equipment plays an important role in implementing fast and accurate warehousing initiatives. Material handling equipment consists of mechanical equipment that's designed for the purpose of safely and quickly transporting, storing, tracking, and protecting material goods in the warehousing, logistics, and distribution industry.
Under the Ontario Health and Safety Act (OHSA), all prospective material handling equipment operators, warehouse workers, and supervisors must successfully complete occupational health and safety awareness training as part of their qualifications. 
What Are the Different Types of Material Handling Equipment?
There are many different types of material handling equipment that are used in the supply chain industry. Each type of material handling equipment requires a specific type of occupational training and maintenance to ensure safe and efficient operation at all times. Plus, they're all designed to carry out specific material handling tasks. They can range from static structures used for storage, such as pallet racks, or mechanical equipment used to transport goods from one location to another, such as forklifts.
Storage and Handling Equipment 
Pallet racking systems are the most common type of storage and handling equipment used in warehouses and distribution centers. Perfect for short- or long-term storage, pallet racking systems are available in a variety of sizes and configurations that can be customized to fit the layout and storage capacity of your facility. They can also be adjusted to maximize space, accommodate movement patterns in your warehouse, and maintain high safety standards.
Other examples of racking systems include pushback racks, drive-through racks, drive-in racks, and sliding racks. Installing vertical racks that provide ample upward storage is also a great way to save floor space in your facility. Stacking frames, shelves, bins, and drawers also increase the organization, efficiency, and safety standards in your warehouse. When your warehouse or distribution center is properly organized so that every item has its place, employees waste less time looking for the tools and products they need. 
Industrial Material Handling Trucks 
No warehouse or distribution center would be complete without the use of industrial material handling trucks. From hand, pallet, and platform trucks, to forklifts, order pickers, walkie stackers, and sideloaders, every warehouse and distribution facility requires the use of transportation equipment to safely and quickly move goods.
Industrial material handling trucks and vehicles can be gas or battery-powered depending on your preferences and the storage capacity of your facility. They're all equipped to handle countless different types of tasks and it's important that all employees are properly trained to use these devices for safety and efficiency reasons. Certain industrial material handling trucks have unique features that make them the most appropriate tools for specific jobs. Additional accessories and tools can also be purchased and installed to enhance their performance and make them suitable for various tasks. 
For instance, forklifts have outreaching prongs that are used to place and retrieve pallets of all sizes from pallet racking systems. Pallets can be lowered or elevated as needed. 
Order pickers, on the other hand, feature a small platform on which workers can stand to manually retrieve or "pick" smaller boxes or packages in wide aisles and transport them to the desired location.
Walkie stackers operate exactly like forklifts, except for the fact that there's no driver's seat. Instead, the operator pushes and controls the machine from behind—hence, the name.
Hand trucks, trolleys, and dolly carts can be used to stack several boxes and transport them to different locations in the warehouse by walking them over on a slightly tipped over apparatus.
Aptly named Very Narrow Aisle (VNA) trucks or sideloaders are designed to fit in small, tight, or awkward spaces in your warehouse. The big advantage is that they're wide open on all sides and, as the name suggests, can be loaded from the side. 
Automatic Guided Vehicles (AGV) are an incredible feat in advanced warehouse storage and equipment handling innovation as they don't require any human control or guidance. AGVs are completely automated to perform various material handling tasks. 
Platform trucks feature a large wide-angle platform at the bottom of the vehicle that's used to retrieve and carry larger loads.
Pallet jacks or trucks are used to retrieve and carry pallets. 
Automated Systems for Industrial Material Handling 
Automated Storage (AS) and Retrieval Systems (RS) consist of customizable and fully mechanical organizational functions that included engineered racking systems and AGVs. Inventory is automatically stored or moved through your warehousing and distribution operations with minimal to no human interference. Warehouse operators and supervisors can pre-set automated routes and functions to be carried out by independent conveyer systems and AGVs to maximize operational efficiency and limit human error on the job. 
Why Choose NovaLift Equipment Inc. for Material Handling Equipment in Toronto and the GTA 
You can end your search for "industrial material handling equipment dealer in Concord". NovaLift Equipment Inc. has a well-deserved reputation for being one of the leading and most reputable providers of new and used forklift rental in Toronto and the GTA. All of our material handling equipment is thoroughly inspected and maintained on a regular basis by our expert technicians to ensure that we provide our clients with top-quality machines. Contact us today to get a free quote on forklift rentals and repairs in Concord.
Published on