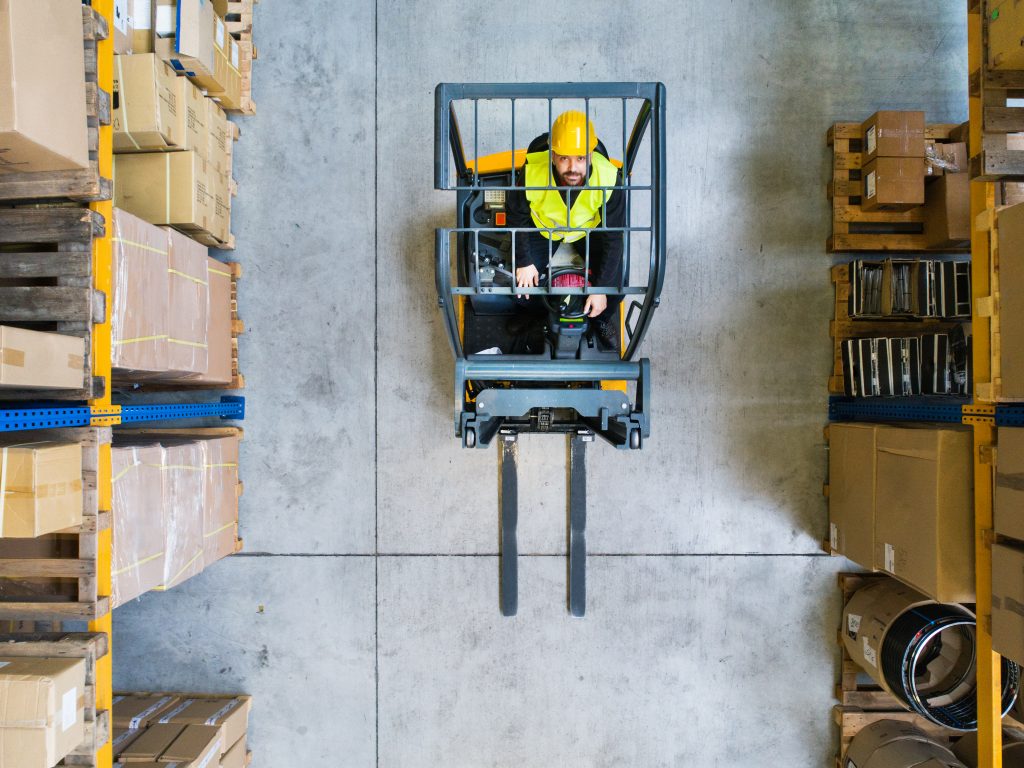 Every warehouse and storage facility has a unique layout and square footage that determines the type of inventory they can house at any given time. These features also determine the types of material handling equipment that can be used on their premises. Certain types of forklifts are more suitable for narrow aisles and tighter spaces than others. Determining the right forklift for your warehouse space and configuration can help maximize the efficiency and productivity of your operations while also minimizing the risk of workplace injuries and mistakes. Working with a respected forklift dealer in Toronto or Mississauga is a good place to start. 
Common Warehouse Width Challenges 
One of the biggest challenges faced by warehouses and distribution centers is finding the appropriately sized material handling equipment that can also handle the workload of each facility. Turning tight corners without hitting against storage units or walls and knocking over stored materials, having ample room to safely maneuver in narrow spaces, and above all, preventing employee injury are among the top concerns. Here are several types of forklifts and material handling equipment that can help offset some of these issues. 
Four-Wheel Electric Forklifts 
Toyota has a series of four-wheel electric forklifts that are designed for numerous indoor applications and come in a variety of sizes. Perfect for warehouses and storage facilities with narrow aisles, these machines come in compact models that feature the same high-powered capacities as the larger units. The difference is that these forklifts are capable of working within the confines of small aisles as narrow as 10' or 11' wide without having to turn. Goods can be stacked at a 90-degree angle and the cascade mast combined with the turret head allow loads to be handled from all directions on the forklift for easy access.
Mini Electric Forklifts 
Mini electric forklifts are designed to easily maneuver tight spaces like narrow aisles in warehouses. They have all of the same functionalities and load capabilities as regular sized forklifts, but they take up less space and can glide back and forth through aisles with ease. Most mini electric forklifts have large lifting capacities of up to 4,000 pounds, can reach up to 23' in the air, and have automatic lifting and lowering capacities. 
Narrow Aisle Reach Trucks 
Reach trucks have the unique quality of fitting in aisles as narrow as 7' in width depending on the size of the load they're carrying. Keep in mind that some loads may be wider than others and therefore protrude further outward than others. Operators and spotters should both be aware of this when handling these types of materials. These trucks also have a very high load bearing capacity of about 5,500 pounds and can reach up to 42' in height, making them the ideal choice for tall and narrow vertical storage units.
Counter-Balance Forklifts 
Capable of turning up to 90 degrees in any direction, counter-balance forklifts are ideal for extremely narrow warehouse aisles and can reach highly stacked items with ease. They're perfect for aisles that are as narrow as 11' feet wide or wider. 
Stand-Up Forklifts 
Stand-up forklifts take up less space than conventional seated forklifts because they don't have a seat for the operator. These forklifts have a lifting capacity of up to 5,000 pounds, can reach as high up as 23' in the air, and can fit in aisles as narrow as about 10' wide. 
Single and Double Reach Trucks 
Single and double reach trucks are suitable for lighter loads. The operator stands as they manage the controls, which makes them more compact than standard material handling equipment. These machines are typically used for loading and unloading delivery trucks and taking items to and from the storage area. 
Quality Forklift Rentals in Toronto
You can end your search for "forklift for sale near me". 
NovaLift Equipment Inc. is one of the leading providers of new and used forklifts for rent and for sale in Toronto and the GTA. All of our forklifts are thoroughly maintained and inspected before and after each use. Our highly skilled and knowledgeable technicians are qualified to make material handling recommendations for a variety of indoor and outdoor warehouse applications. Contact us today if you're looking for used outdoor forklifts for sale or for rent in the GTA.
Published on