NOBLELIFT is a company that specializes in manufacturing top-of-the-line material handling equipment. Their products are easy to use and require little maintenance, making them popular among customers all over the world. They offer a wide variety of products for different needs, including electric forklifts, manual forklifts, walkie stackers, order pickers, and more!
NOBLELIFT's forklifts are some of the best in the business, having years of expertise in the sector. With their wide range of alternatives, you'll be able to discover a model that fits your needs perfectly.
Reasons why you should choose NOBLELIFT
Low emissions and noise levels. With electric forklifts, there are no harmful emissions released into the atmosphere. This is not only good for the environment but also for your indoor air quality. Electric forklifts also run much quieter than their diesel or gasoline counterparts, which is ideal for indoor applications.
Low maintenance costs. Electric forklifts require less maintenance than other types of forklifts. There are no oil changes or tune-ups necessary, and the brakes last longer.
Longer run times. NOBLELIFT's forklifts can run for up to 8 hours on a single charge, whereas other types of forklifts need to be refueled every few hours.
Low operating costs. Electric forklifts are more energy-efficient than other types of forklifts. This means that you'll save money on your electricity bill each month.
Increased productivity. NOBLELIFT's forklifts are faster and more powerful than other types of forklifts. This means that you can get more work done in less time.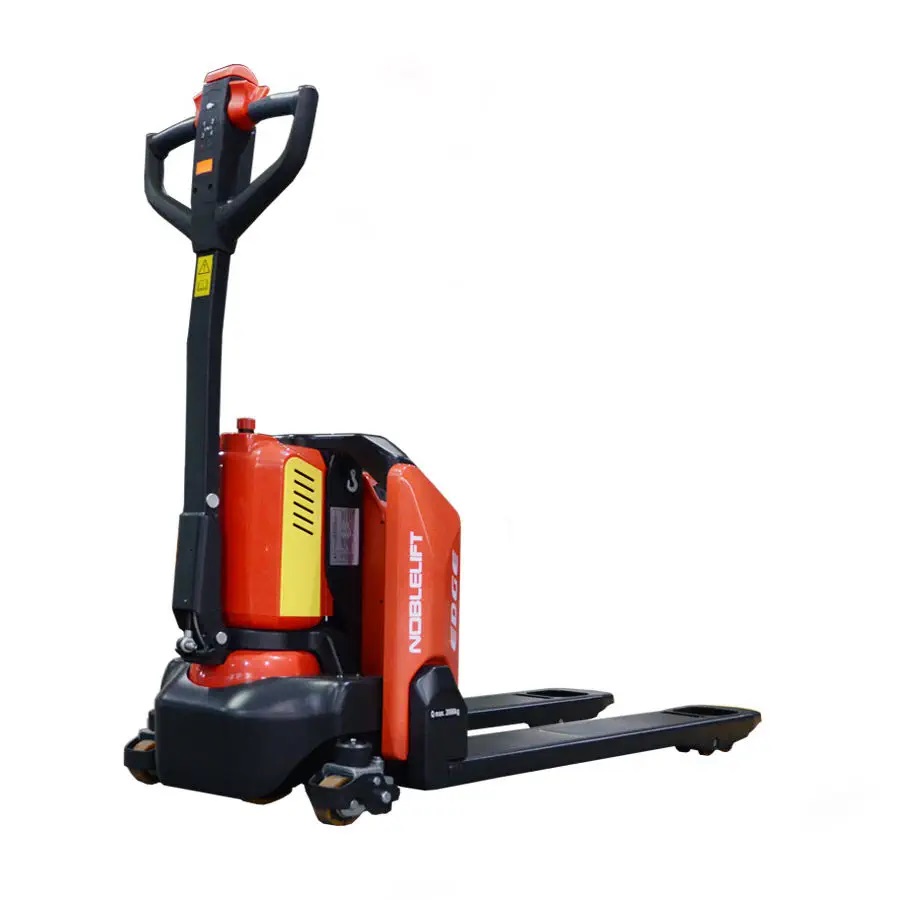 Environmentally friendly. As mentioned earlier, electric forklifts produce no emissions. This makes them a much more environmentally friendly option than other types of forklifts.
Safer to use. NOBLELIFT's forklifts are much safer to use because they are less likely to tip over, and they have built-in safety features such as emergency stop buttons. Internal combustible engines produce emissions and also generate vibration and heat. This combination can lead to operator fatigue and ultimately cause accidents that harm people or damage goods. Lithium-powered electric forklifts from NOBLELIFT, on the other hand, have no emissions and produce very little heat or vibration. This makes them much safer for both indoor and outdoor use.
Easy to operate. Electric forklifts are easy to operate, even for those with no prior experience. They have simple controls that are easy to learn, and they are very maneuverable.
Quality standards & processes. NOBLELIFT strictly adheres to quality ISO 9001, ISO14001, and GB/T28001 certification criteria to ensure they exceed customer expectations.
Wide variety of products. As mentioned earlier, NOBLELIFT offers a wide variety of products. This means that you're sure to find something that meets your specific needs.
Contact NovaLift Equipment to Purchase Used or New NOBLELIFT Forklifts
When it comes to finding quality forklifts, NovaLift Equipment Inc. is your one-stop shop. We carry a wide variety of new and used electric forklifts from NOBLELIFT, as well as other top brands. We also offer financing options to make your purchase more affordable.
At NovaLift Equipment Inc., we pride ourselves on being one of the leading forklift dealers in Toronto, Mississauga, and the GTA. To learn more about our products and services, contact us today. We would be happy to answer any questions you have.
Published on