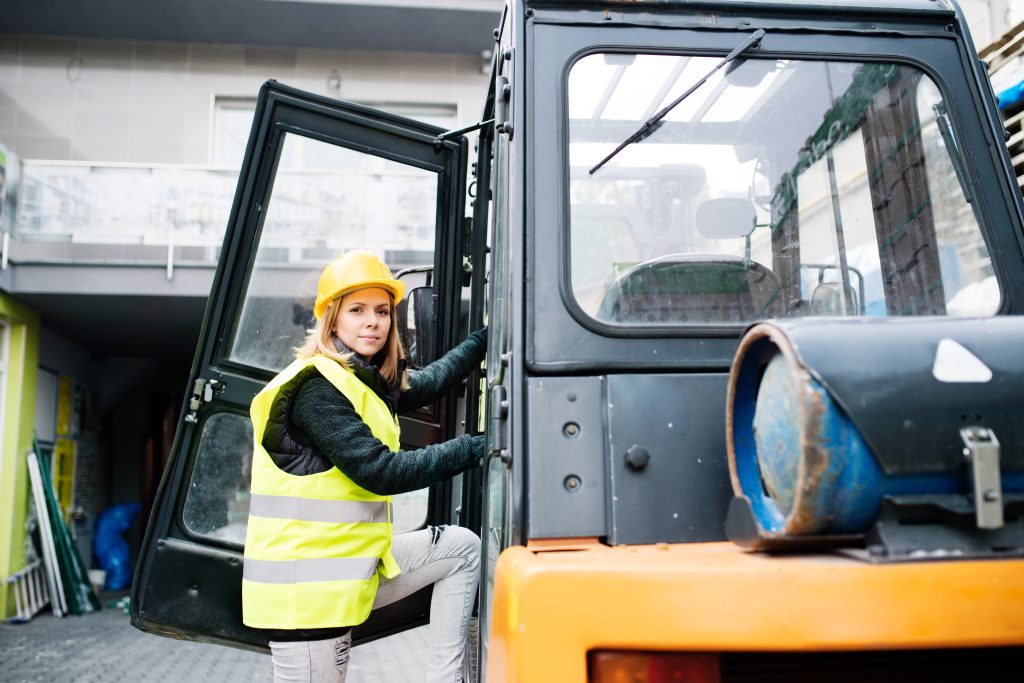 Ontario recently had a major snowstorm that wreaked havoc on main roads, highways, and commercial and industrial properties. Municipal snow removal services worked tirelessly to clear the roads to prevent as many casualties as possible and make the roads safe for motorists. But what about commercial and industrial businesses that had parking lots covered in mountains of snow? That's where state-of-the-art forklift snowplow attachments come in handy. 
Snow Removal Forklift Attachments 
Winter forklift maintenance in Toronto is extremely important to extend the lifespan of your material handling equipment and its parts. Cold temperatures and elements like snow and water can severely damage your forklifts if you don't take proper care of them. 
Clearing snow and ice from your property makes it easier to maneuver your forklift in inclement or less-than-ideal weather conditions. But did you know that your forklift can also double as a snowplow in the winter months? Special forklift attachments such as an angled snow pusher or plow can transform your material handling equipment into a high-tech snow removal machine. There are different types of snowplow forklift attachments that you should know about:
Hydraulic snowplow attachments.

The driver can change the angle of the push blade as needed from the control panel.

Manual snowplow attachments.

The driver has to pull over and manually change the angle of the blade. 

Fixed angle snowplow attachments.

This is the most affordable but also the least convenient option. The driver has to stop the vehicle, remove, and reposition the entire attachment to change the blade angle. 
Tips for Safe Snow Removal Using a Forklift 
Forklift safety is always crucial, but it's especially important in the winter months when road conditions can be dangerous. Here are some tips on how to safely handle your forklift and remove snow from your property in the winter.
Find a safe, low traffic area to pile snow. This will help prevent injuries and accidents on your property while also keeping large heaps of snow safely out of the way. Angle the snowplow forklift attachment in the direction that you want to move the snow. This will help make the maneuver a lot easier and put less strain on your forklift. 

Shovel remaining remnants of snow on surfaces you can't reach with your forklift. Once the major snow removal is done, you can move on to shovelling snow from common pedestrian walkways and entrances. 

After clearing all of the snow from your property and moving it to an area that's completely out of the way, it's time to apply salt. Some winter salts contain ice melting chemicals that prevent any bits of remaining snow and ice from re-freezing. This helps keep your property safe for everyone to use all winter long. If you have a fairly large property, you can attach a mechanical salt spreader to your forklift and apply an even layer from end to end. 
Used Outdoor Forklifts for Sale and Rent in Toronto 
If you've been searching for "forklift for sale near me" or "forklift rental near me", then you've come to the right place! NovaLift Equipment Inc. has a large inventory of well-maintained new and used outdoor forklifts in Toronto. Our knowledgeable staff can help you pick out the right type of forklift for virtually any industrial job along with high-quality forklift attachments. Contact us today to learn more about our products and services.
Published on