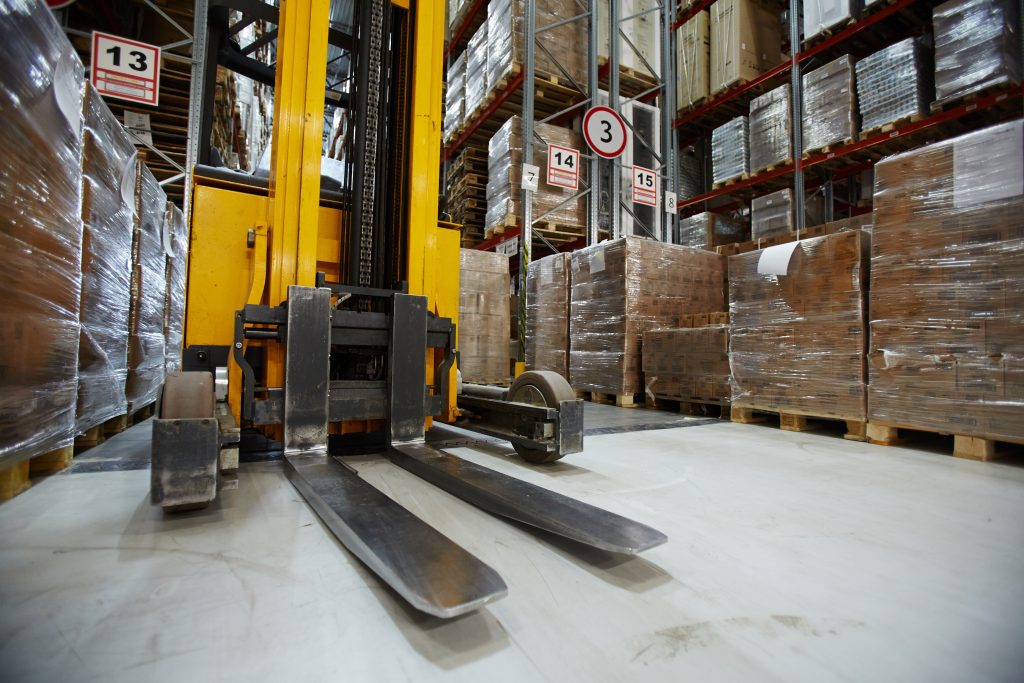 Despite having an expensive upfront cost, forklifts are a huge asset to every business in the logistics industry. Whether you manage a warehouse, distribution center, or a manufacturing facility, forklifts are a versatile material handling equipment that play a vital role in your business operations. Fortunately, there are two main solutions that can help you avoid or reduce the astronomical costs associated with purchasing and maintaining forklifts:
Forklift rentals in Toronto

Investing in used outdoor forklifts for sale in Toronto 
What Do Forklifts Bring to the Logistics Industry? 
Considering the size and configuration of your facility, forklifts that have certain features can help to improve your overall operations and increase safety standards and regulations for your workers. Here are some of the main benefits of incorporating forklifts in your daily operations. 
Improves and Enforces Facility Safety Regulations 
Before the invention of forklifts, factory and warehouse workers had to use sheer manual labour and their own bodily strength to load and unload inventory from shelves. Oftentimes, the shelves were too high and inventory was awkwardly placed, which made for very physically taxing and dangerous working conditions.
Objects like pulleys, rope, and chains had to be used to retrieve items and pull them down. To retrieve fragile items, workers would attach themselves to a harness, scale the side of the storage shelves, and pass the loads down to their coworkers. 
Introducing various types of forklifts such as cherry pickers, side loaders, pallet jacks, and walkie stackers into the logistics industry has allowed workers to safely retrieve items from various levels and types of storage units. 
It also removes a lot of the physical strain that comes with working in the logistics industry. Supply chain businesses are required to offer forklift operators ongoing safety and mechanical training to update their knowledge of material handling equipment and reduce the number of on-the-job accidents and injuries. Certain safety regulations must also be in place and regularly followed.
Boosts Work Productivity
Increased productivity is another advantage of using forklifts in your industrial facility. Forklifts are capable of safely and efficiently performing various jobs simultaneously. These tasks include:
Retrieving inventory of all sizes

Moving inventory from one area to another (from the loading dock to the storage area and vice versa)

Keeping storage units such as pallet racking systems organized according to facility standards

Removing and replenishing stock

Maneuvering safely and quickly between aisles
Forklifts also reduce your overall expenditures by reducing the amount of floor workers needed per shift and reducing warehouse order processing times.
Maximizes Warehouse Storage and Movement Space 
With more people ordering products online and the demand for goods being higher than ever due to the growing global population, warehouse space has become a hot commodity. Most facilities have adopted vertical storage solutions as a means to meet the growing product demands of various industries. High-reaching forklifts allow operators to retrieve inventory safely and easily that's stored at various levels of the storage units without taking up additional precious floor space. 
Get Great Deals on Forklift Rentals in Toronto from NovaLift Equipment Inc. 
Whether you're looking for "forklift rentals in Toronto" or "forklifts for sale near me", NovaLift Equipment Inc. has just what you need and for the right price. As one of Toronto's top forklift dealers, we offer a huge fleet of both new and used state-of-the-art, expertly maintained forklifts for rent and sale. Contact us today to learn about our forklifts and their accessories.
Published on