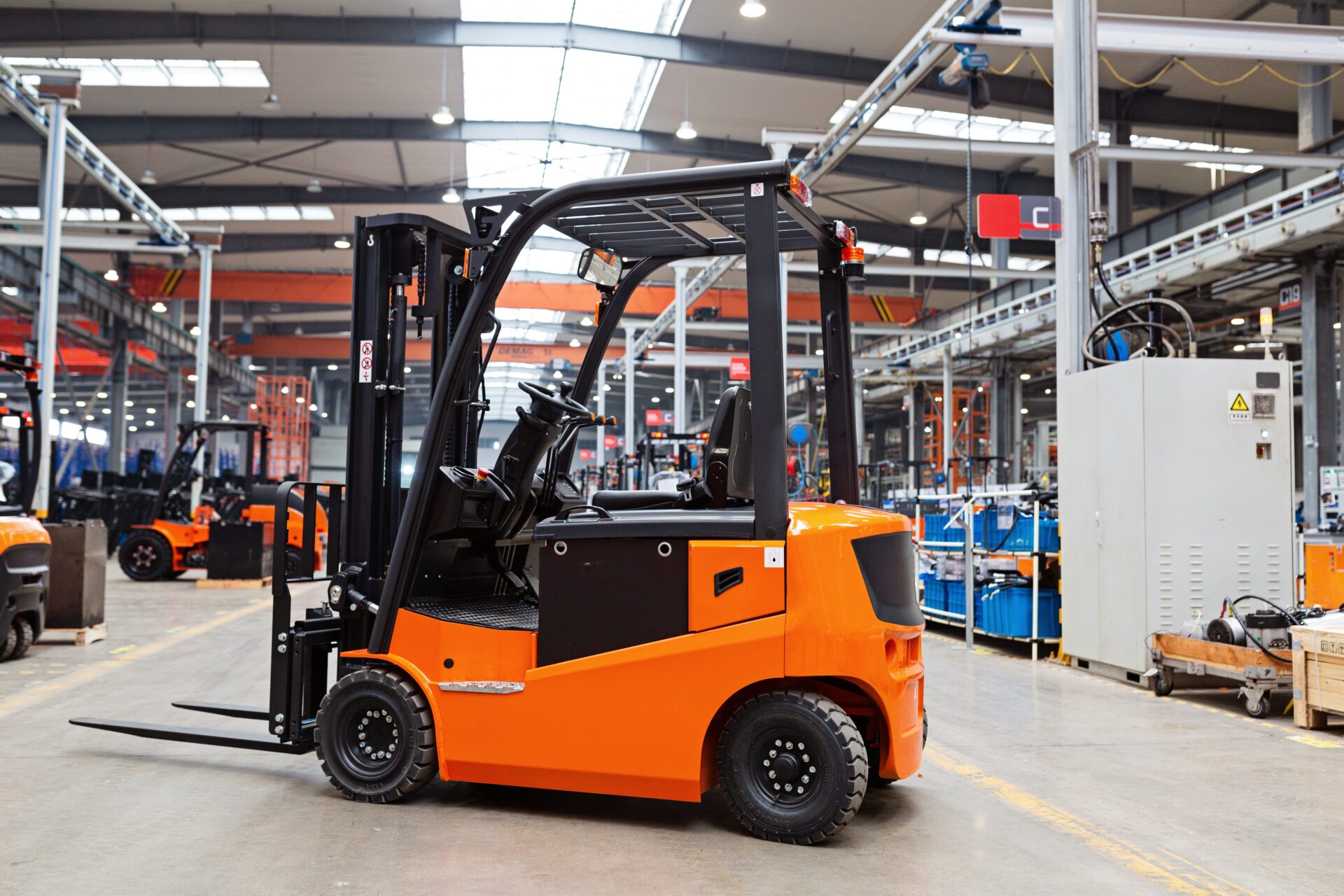 Forklifts have been around for more than 100 years. The first forklift, called the Trucktractor, was invented in 1917 and was used to move supplies across factory floors. It would take a few years before the first generation of forklifts began to look like they do today.
Since its invention, forklift have become an integral part of businesses of every stripe, used for loading and unloading trucks, transporting pallets and materials across warehouses, stacking, and picking. But, as the saying goes, necessity is the mother of invention, and over the decades, forklifts have been used in a number of unconventional, innovative applications.
Below, we get into more detail about how forklifts have become indispensable to a wide variety of industries.
Forklifts in Construction and Infrastructure
Because of the amount of heavy objects and difficult terrain, forklifts are common on construction sites and infrastructure projects. Construction companies use forklifts to move heavy materials employees simply cannot. In fact, you'd probably need a huge number of workers to move the same number of heavy materials a forklift can.
Contractors also use forklifts to install and position large pieces of equipment and enhance efficiency in road and bridge construction.
Moreover, using a forklift to easily transport materials can also cut down on serious injuries that can come from moving heavy items by hand.
Telehandlers, a type of forklift known for their reach and versatility, are popular in construction and infrastructure projects. With their extendable arms, telehandlers can lift materials to significant heights, making them ideal for constructing tall structures.
Forklifts in Agriculture and Farming
Forklifts are used in agriculture and the farming industry to move everything from hay bales to pallets of produce, heavy feed bags, and fruit and vegetable bins. Forklifts can also be used to lift people to access hard-to-reach areas to prune trees and bushes.
Most farmers will also tell you forklifts are designed to help move tractors, farm equipment, fence posts, and other building supplies.
Rough terrain forklifts, with their large tires and robust construction, are suitable for farming environments. They can handle the uneven ground of a farm while carrying heavy loads like bales of hay or pallets of produce.
Forklifts in the Event and Entertainment Industry
Forklifts also play an important part in the event and entertainment industry. Event planners use forklifts to set up stages, raise lighting and sound equipment, and transport heavy props and sets for theater and film productions, concerts, music festivals, and trade shows.
Forklifts have even been called on to help directors create breathtaking action shots too. But, thanks to the special effects team, production companies edit them out of the movies.
Electric forklifts are often preferred in the entertainment industry due to their quiet operation and zero emissions, making them perfect for indoor settings like concerts, theaters, and trade shows.
Forklifts in Landscaping and Gardening
Forklifts have become a gamechanger in landscaping and gardening, transforming the way businesses move trees, shrubs, and other large pots in nurseries. Because of the rough terrain on construction sites, they are idea at assisting with land clearing and earthmoving, and managing bulk materials like soil, mulch, or rocks.
Forklifts are also the perfect solution for helping install and position outdoor structures and heavy decorative elements like stone patios, stone ornaments, fountains, and bird baths.
For landscaping tasks, both rough terrain forklifts and compact telehandlers can be used. The former can handle various types of ground, while the latter is excellent for tight spaces common in gardening projects.
Forklifts in Emergency and Disaster Response
Most people probably don't associate forklifts with emergency and disaster response, but they are a useful tool that help assist with search and rescue operations in hard-to-reach areas. They're also essential when it comes to helping clean up debris after weather emergencies like hurricanes, tornados, floods, or other natural disasters.
Relief efforts can also be a logistical nightmare. But forklifts can be used to transport emergencies supplies, medical aid, food, and water. They can also be used to support temporary infrastructure set up.
With their ability to move a large amount of goods over difficult terrain, forklifts are an critical part of any disaster recovery.
Rough terrain forklifts are also crucial during emergency and disaster response. Their ability to traverse over wreckage and debris makes them ideal for such situations.
Forklifts in Retail and Logistics
Forklifts play a vital role in both retail and logistics, used to move goods, stock shelves and organize inventory in a fraction of the time it would take to manually.
Logistic professionals turn to forklifts to efficiently load and unload shipping containers. Without forklifts, employees would have to move pallets of goods, which is physically demanding and time consuming.
In addition to moving goods and lifting loads, forklifts are great in retail settings when it comes to store remodelling and display installations.
In retail and logistics, high reach forklifts are typically used. These machines can lift pallets to great heights, which is particularly useful in large warehouses with high shelving systems.
Related: Forklifts Vs. Reach Trucks: What Is The Difference?
The Benefits of Using Forklifts in Different Industries
Because of their rugged construction and versatility, forklifts have applications well beyond the typical warehouse setting.
While people tend to think of forklifts in a warehouse, the fact is, forklifts are the backbone of many diverse industries, including construction and infrastructure, agriculture and farming, event and entertainment, landscaping and gardening, emergency and disaster response, and retail and logistics.
Forklifts can be used indoors and outdoors and are convenient and efficient for moving large, heavy objects over virtually any type of terrain. Forklifts are incredible versatile with their conventional and unconventional uses they are a testament to the inventive ways forklifts can be used.
Related: Everything You Need To Know About Forklifts
Contact NovaLift Equipment Inc. for All Your Forklift Needs
Forklifts are designed to move large, heavy objects with ease. But because no two businesses will use a forklift in the exact same way, their unique needs will determine what kind of forklift they should use.
Whether you're managing a warehouse, need to load and unload heavy equipment, need to move pallets off the back of a transport truck, or haul bales of hay across a field, selecting the right forklift for the job makes all the difference in improving productivity and efficiency.
With over 50 years of industry experience, NovaLift Equipment Inc. is home to one of the largest inventories of forklifts in Toronto. Our factory-trained technicians have the knowledge and the experience to help you find the forklift that is best for your business and service all your equipment.
Whether you're looking for a small electric forklift, warehouse forklift, reach truck, or rough terrain forklift, NovaLift works with the industry's top brands, including Toyota, Noblelift, Skyjack, Case, Crown, Nissan, Raymond, CAT, Hyster, JLG, John Deere, Moffett, Omega Lift, Tennant, and Yale.
For more information, get in touch today to learn more about our forklifts, accessories, and repair services.
Published on