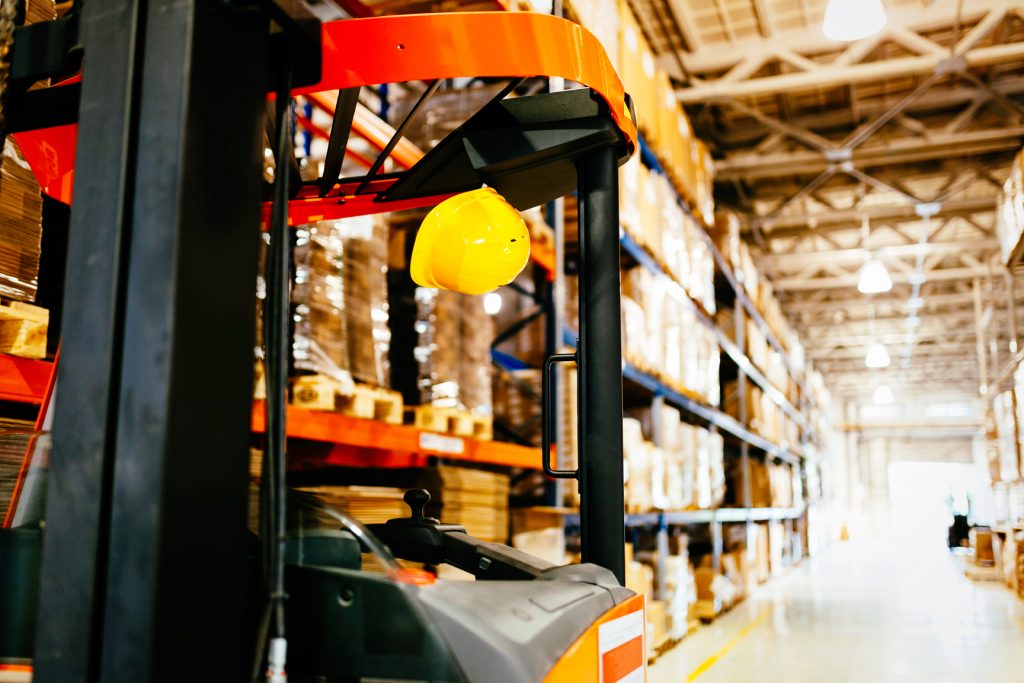 Whether you're managing warehouse operations or need to load and unload heavy equipment or pallets off the back of a transport truck, selecting the right forklift for the job makes all the difference in improving productivity and efficiency. Many business owners are often confounded when researching the different classes of forklifts and the features and applications that they have to offer. But renting or buying equipment from the right forklift dealer in Toronto can ensure that you're getting the right tools for your personal or professional project.
Different Classes of Forklifts
Forklifts come in a variety of shapes and sizes, each of which has unique features, functionalities, and applications that make them ideal for different types of jobs. Choosing the right forklift for your specific project can make it easier for you and your employees to meet your company objectives efficiently and accurately.
Before we get into the different types of forklifts that are on the market today, it's important to note that there are seven classes of forklifts.
Class 1 (Electric Rider Forklifts): These are electric-powered forklifts that are designed to handle larger loads like loading and unloading tractor trailers and maneuvering pallets. They also don't produce any carbon emissions, which can reduce your business's carbon footprint.
Class II (Electric Motor Narrow Aisle Forklifts): These are also electric forklifts, but they're used more for indoor use like storing or retrieving warehouse inventory. Reach trucks and cherry pickers are classified as Class II forklifts.
Class III (Electric Pallet Jacks, Stackers, and Tow Tractors: This class includes both electric rider and walk-behind/walkie forklifts that are often used in retail or delivery and order processing warehouses.
Class IV (Internal Combustion Engine Cushion Tire): These are sit-down forklifts that are strictly intended for indoor use only. Consisting of internal combustion engines, these trucks typically run on compressed natural gas, diesel fuel, gasoline, or LP gas. The tires are cushioned, which makes them perfect for interior smooth surfaces.
Class V (Internal Combustion Engine Pneumatic Tire): Unlike Class IV forklifts, forklifts in this category are specifically designed for outdoor use. They're durable and can be used on construction sites, in lumberyards, forestry salvage yards, and in other outdoor applications.
Class VI (Electric Internal Combustion Engine Tow Tractors): Featuring both electric and internal combustion engine tow tractors, these forklifts are usually used for transporting heavy loads rather than lifting, loading, or unloading from other vehicles. Often used in factory assembly lines, these forklifts can also be used in airports and other similar locations.
Class VII (Rough Terrain Forklifts): Rough terrain forklifts almost exclusively run on diesel fuel and they're typically used outdoors on construction sites and lumberyards to lift and move heavy materials.
Types of Forklifts and Their Applications
Now that you know a little bit about the different classes of forklifts, here's some information about specific types of forklifts, their key features, and their applications on job sites.
Counterbalance Forklift
As the name suggests, counterbalance forklifts are configured in such a way that the bulk of the weight is situated in the back to counterbalance or offset the lighter load in the front of the machine. Available in a sit-in design, counterbalance forklifts, don't have outrigger legs or arms, allowing the user to comfortably and easily maneuver the machine and drive it right up to the racking or load that needs to be lifted, repositioned, or moved.
Key features: lifting a variety of heavy loads, counterbalancing the weight of the load, the back-mounted weight that helps to balance loads
Applications: warehousing, manufacturing plants, and construction sites
Reach/Lift Telehandler Forklift
Also known as a telescopic handler, teleporter, or boom lift, reach forklifts are typically used in the agriculture industry with the objective of moving heavy loads back and forth between different locations. Although this machine is more reminiscent of a crane rather than a forklift, it comes with a number of attachments including a telescopic cylinder, a bucket, a winch, pallet forks, or a muck grab.
Key features: stabilized legs and forward-extending forks
Applications: warehousing, quick and precise pallet picking in indoor areas
Walk-Behind/Walkie Forklift
Another name for walkies is Electric Pallet Truck. They're designed so that the operator has to walk behind the machine, which makes it easier for the machine to comfortably lift heavy pallets, maneuver in tight spaces, and transport heavy loads more efficiently. The operator uses a hand throttle to control the lifts of the machine, which gives them more directional control to move loads forward or backward as needed. Some walkies have a platform that the operator can stand on, while others have extended forks that allow operators to transport two pallets simultaneously (double walkies).
Key features: highly maneuverable, making it perfect to work in compact spaces
Applications: ideal for situations where you need a taller pallet jack, indoor materials handling, lifting and moving pallets short distances
Cherry/Order Picker
Description: Cherry pickers, also known as order pickers, are the most commonly used types of forklifts in the warehousing and logistics industry or any other environment where inventory needs to be stored and organized. Using the extended arms and platform, items can be raised and lowered as needed.
Key features: open operator window and pallet-less handling
Applications: typically used in building construction and remodeling and sometimes in warehouses. Cherry pickers are utilized in the installation, maintenance, and repair of warehouse racking, lights, heating units, or other mechanical system components at elevated heights.
Industrial Forklift
Description: Also known as a large-capacity forklift, industrial forklifts can lift heavy amounts of cargo much higher than a telehandler or warehouse forklift. Industrial forklifts have a maximum lift capacity of about 30,000 pounds.
Key features: hydraulic levers create a balance of reach and power, large capacity forklift
Applications: transporting heavy loads for industrial applications
Choose NovaLift Equipment for All Your Forklift Needs
As one of the leading heavy equipment dealers in Toronto, NovaLift Equipment takes great pride in providing excellent customer service. We lease, rent, and sell new and used forklifts for a wide range of applications and industries. In addition to offering comprehensive forklift maintenance and repair services, we can also train your staff on how to operate forklifts. Contact us today to learn more!
Published on