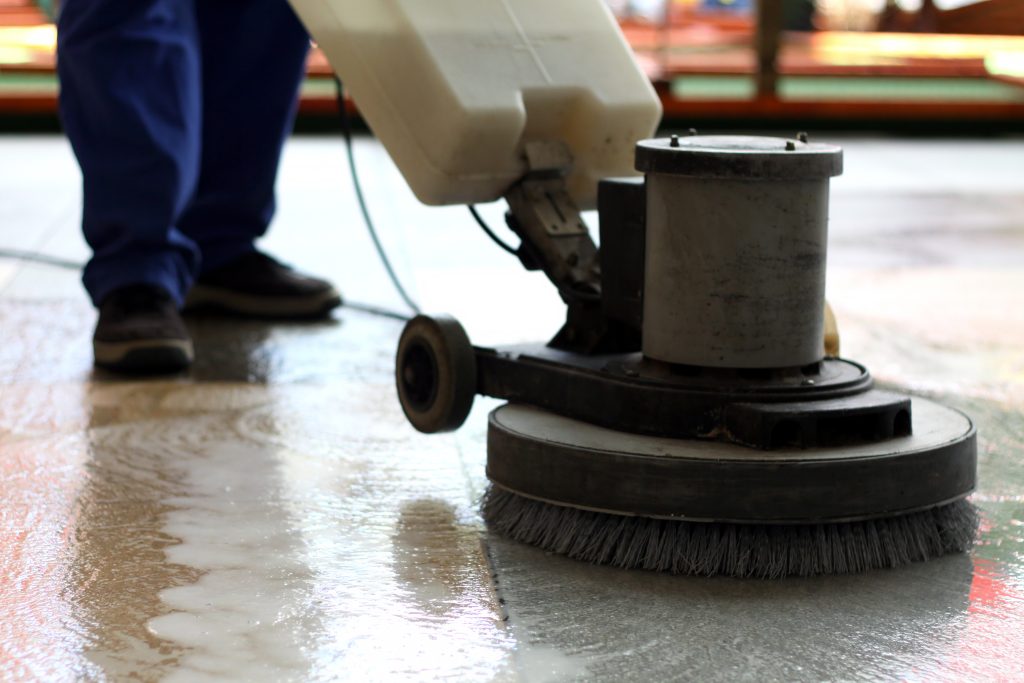 Public floors along with our shoes are typically at the bottom of the list when we think of disease-spreading carriers. But recent studies have found that most pathogens and contaminants that can spread disease often cling to the soles of our shoes and are tracked around the cities and towns in which we live. Eventually, these pathogens and contaminants can even make their way into our homes where they can spread to family members and make them sick. 
The CDC has suggested that businesses need to take extremely special precautions to clean and sanitize their floors just as much as any other surface inside their establishments. With that in mind, here are the top five benefits of using industrial floor cleaning equipment in Woodbridge and other parts of the GTA to help keep everyone you know safe.
Ensure a Safe and Clean Environment 
When a mop, bucket, and standard store-bought cleaning solutions just won't cut it, you can opt for industrial cleaning equipment for rent to ensure the total safety of your customers and your staff. The use of industrial cleaning equipment in public places guarantees the eradication of a large percentage of the germs and viruses that are likely to spread throughout the population. Clean and sanitary workspaces also increase overall performance, productivity, and safety standards by reducing the risk of workplace injuries.
Easy to Operate 
Another benefit of industrial cleaning equipment is that it's incredibly easy to operate. Written and verbal instructions along with product demonstrations are usually provided by the vendor to ensure safe and correct operation and limit their liability. If you have any questions or require clarification on how to operate a specific piece of equipment, don't hesitate to ask for additional assistance or further explanation. 
Efficiency 
Keeping your workplace clean and sanitary with industrial cleaning equipment can have a positive domino effect on your entire operations. Employees will feel much safer coming into work and a clean and well-organized atmosphere boosts morale and productivity. Customers will also have a sense of peace of mind when coming into your business knowing that you're taking special precautions to keep them safe as well. Smoother operations and transactions, especially in customer-facing work environments, reduce the risk of injury or illness while also boosting efficiency and productivity.
Low Maintenance 
Whether they're new or used and refurbished, industrial floor sweepers for sale are incredibly affordable and typically require very little maintenance. In fact, all the major maintenance work is already done for you by the supplier. Limited and comprehensive warranty options are also available in case further maintenance is required for any reason. 
Availability and Convenience 
One of the biggest benefits of industrial cleaning equipment for your workplace is that you have the option of renting it as needed or purchasing it outright for an affordable price that fits your budget. Choose from a wide range of new or used industrial cleaning equipment that fits within your budget. Whether you're looking for an industrial floor scrubber or sweeper, there's no shortage of high-end models available to suit your specific needs.  
NovaLift Equipment Inc. offers comprehensive forklift and industrial floor cleaning equipment services in Concord, Woodbridge, Vaughan, and throughout the GTA. We have over 50 years of industry experience in refurbishing, maintaining, and cleaning new and used industrial equipment. Contact us today to learn more.
Published on