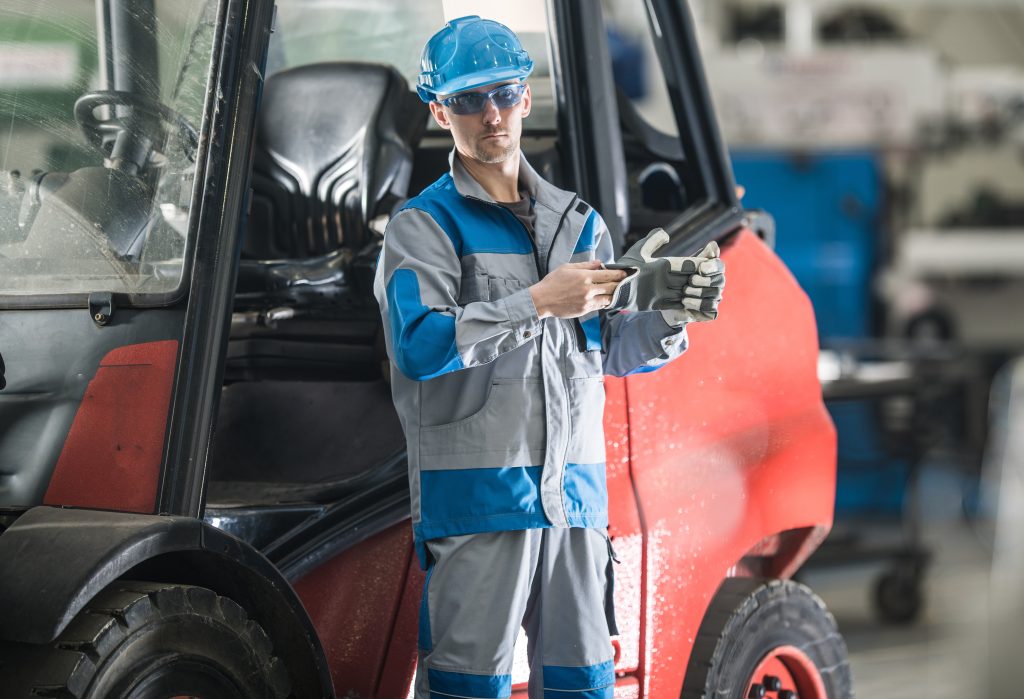 To recondition or not to recondition. Before you call for forklift repair services in Toronto, ask yourself whether you should invest in a new forklift battery or if a refurbished battery would be adequate. 
All forklift industry leaders understand the machine itself is only as good as its battery function. A new battery is expected to last years, depending on the number of hours used and if regular maintenance is followed. Consider the following pros and cons of new and refurbished batteries. 
Pros of New Forklift Batteries
If the cost isn't an issue, new forklift batteries offer multiple advantages such as compatibility with various battery chargers.
Full Battery Capacity:

A forklift battery straight from the manufacturer offers a full 100% battery capacity. 

Extensive Warranty Years: As with any investment into your business, purchasing new forklift batteries can save money in the long run. A new product is accompanied by an extended warranty. 
Fresh Components:

These comprehensive warranties are provided to guarantee the longevity of the new components of the battery. 

Maximum Lifecycle:

A new battery offers piece of mind in knowing that it will last as long as the manufacturer claims.



Cons of New Forklift Batteries
We've mentioned all of the pros of purchasing a forklift battery new, but we also must discuss the cons, or con as it may be. 
Higher Price Than Refurbished Batteries:

A new forklift battery can cost you thousands of dollars, depending on the specs and size. 
Pros of Reconditioned Batteries
If the idea of spending thousands of dollars for a new forklift battery has you baffled, consider purchasing reconditioned forklift batteries. 
Affordable Pricing:

A reconditioned battery can be a cheaper option for businesses. The prices vary, selling for a fraction of the cost of a new battery. 

One-Year Warranty: Unlike some reconditioned parts, a refurbished battery does provide a full one-year warranty. 
Environmentally Friendly Option:

Buying a reconditioned forklift battery is just one way to prevent another item from being sent to the landfill or scrapheap. 
Cons of Reconditioned Batteries
While purchasing reconditioned batteries might have many benefits, there are two main disadvantages you should note.
Shorter Warranty:

While a refurbished forklift battery offers a one-year warranty, it may not be fitting with your business intentions. 

Can't Use with 100% Capacity:

The other downfall of a reconditioned battery is that the charge of the energy capability will only be at a maximum of 80%. 
Contact NovaLift Equipment Inc. for the Best Battery Options 
Discuss your questions and concerns with the forklift experts at NovaLift Equipment Inc. For more than 35 years, our certified team has been renting and selling forklifts and products throughout southern Ontario. 
We offer excellent customer service on top forklift makes and models as well as forklift repair services. Contact us today to chat about how we can help you make the most out of your forklift.
Published on