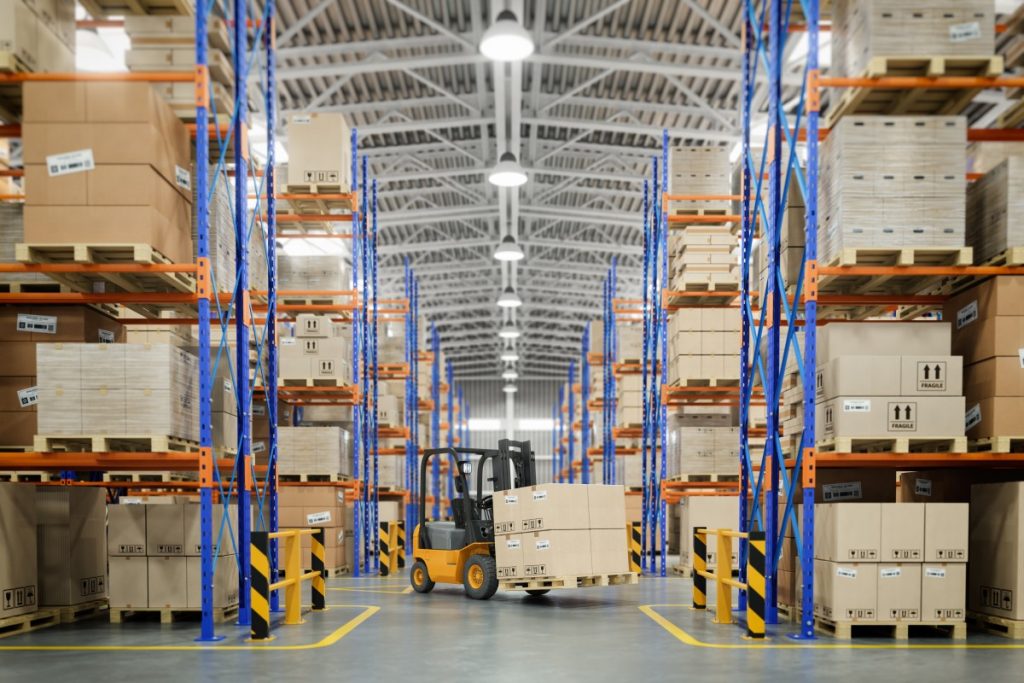 Buying used forklifts in Toronto, Markham, Richmond Hill, and anywhere else in the GTA is a great way to help your business save money while also fulfilling necessary warehousing and logistics applications. However, it's important to make sure you know what you're getting for your money. You need to do your due diligence when selecting the right equipment for your needs. To get the most out of your investment, you should perform thorough inspections of each piece of machinery and guarantee that they're in excellent working condition.
Here's a list of important factors to consider when buying used indoor or outdoor forklifts for sale in Toronto or the GTA.
1. Age of the Forklift
Age is an important factor to consider when it comes to buying any type of material handling equipment for a number of reasons. Safety and quality standards change over time, so you need to make sure that the forklift you're buying is in compliance with current regulations to guarantee the safety of your operators as well as the functionality of the machine. Age and the amount of usage can also contribute to and accelerate machine wear and tear over time.
The older a piece of machinery is, the more maintenance and repairs it's going to require so you need to be prepared to accommodate those needs.
2. Make Sure It's Suitable for the Application
To the untrained eye, all forklifts might look similar, but that's an extremely misguided assumption. Different types of forklifts are ideal for a variety of applications and it's important to choose the right one for your needs. Whether you have an indoor or outdoor warehouse or both, your work environment has rough or smooth terrain, or you're moving large or small loads, the type of equipment you're using makes all the difference.
In fact, choosing the appropriate forklift could be the difference between promoting greater safety standards and boosting efficiency or slowing down your operations to make up for the pitfalls of using subpar equipment.
3. Conduct a Thorough Visual Inspection
Even if you're purchasing a used forklift online, you should take the time to conduct a thorough in-person visual inspection of the product before forking over your cash. A visual inspection will help you identify any obvious potential issues with the forklift so that you can make a more informed decision and avoid getting a case of buyer's remorse later on. If the forklift is in obvious disrepair (e.g. missing or damaged parts), you should determine whether it's worth buying. While some parts can easily be replaced or repaired, others might not be easy to find depending on the age of the equipment.
4. Inspect the Tires
During your visual inspection, you should also check out the air pressure and traction of the tires. Make sure that the air in the tires isn't depleted and that they still have ridges needed to perform indoor and outdoor work.
5. Take It for a Spin
The best way to determine whether a used forklift is still fully functional is to personally take it for a test drive. This gives you the opportunity to test the rigidity of the controls and see how all of the components handle in different conditions. At the end of the day, you need to make sure that the forklift is totally safe to use for yourself and your employees. You also want to make sure that it can efficiently fulfill all of the material handling tasks that you need it for.
6. Check if It's Battery- or Gas-Operated
Forklifts can be either battery or gas operated. It's important to know the difference when purchasing used forklifts from a dealer or individual. If the forklift is battery-operated, you should find out how much juice is left in it because batteries are one of the most expensive parts to repair or replace.
If the forklift is gas-operated, find out what kind of gas is required to make it run. Just like a car, putting the wrong gas in a forklift's fuel tank can damage the engine and hinder its performance over time.
7. Make Sure It'll Fit in Your Workspace
This point goes back to the suitability of the forklift for your specific operational applications. Before even going to view the forklift in person, you should measure the physical parameters of your warehouse or workspace and compare those to the dimensions of the forklift. Make sure that the forklift you're considering buying is large or small enough to fit within your warehouse and can reach as high or as low as you need it to.
8. Check the Clock Reading on the Forklift
The clock reading on a forklift is also important because it determines how many hours of work the forklift has already put in. A high clock reading indicates that the forklift may be nearing the end of its lifecycle or that some of its parts are outdated or in disrepair. As mentioned, age and usage are essential to helping you figure out whether or not you should buy a used forklift.
9. Look into the Product Warranty
As with any big purchase related to your business, you should look into product warranty when buying a used forklift. Professional dealers in Toronto and the GTA typically offer a minimum warranty to ensure that you're completely satisfied with your purchase. Make sure that the used forklift you're looking at has a minimum warranty period that allows you to fully test out the product.
10. Look for a Certificate of Examination
In addition to inspecting the forklift yourself, you should also make sure that it's been professionally inspected. Ask for a certificate of examination. If the seller doesn't have one, then ask if you can have it inspected by a professional before committing to buying it.
Are you looking for a used forklift for sale? As one of the leading new and used forklift dealers in Toronto, Markham, and Richmond Hill, NovaLift Equipment Inc. can help you choose the right product for your needs. All of our forklifts are professionally inspected and maintained by our experienced technicians. We can also make product recommendations based on the specifications of your business. Contact us today to learn more.
Published on